Trending Technology
Technology, Gambling
Source: Pixabay
Whether you are tech savvy or just like to keep on top of what's new in technology, you will be aware that it is one of the most volatile domains of all. One of the biggest and most trending movements in technology was the move away from land-based casinos, and a move towards mobile casino games could be used as an example.
Tech is moving so fast that tech-based job and careers are affected and everyone knows in the IT industry that you have to constantly learn and adapt in tech's fast paced environment to survive.
This year will see many new and powerful technologies emerging in this decade of rapid growth in the IT industry and particularly tech trends that will dominate in 2020.
Let's have a look at what's hot and on the rise this year.
Apps accelerate
As we've seen already mobile apps are competing and even supplanting web applications and the market is growing rapidly. Almost all online services are available for users over mobile apps. At the rate mobile apps are progressing it is very likely that it will redefine the present services industry.
There will be a rise in mobile apps in the industrial and agricultural sector in 2020 and domains such as banking, transportation, logistics, and everyday essentials already have dozens of mobile app offerings for everyone to download and use.
Payment services over mobile apps is also rising, having seen a sharp rise recently. From 2020, we can expect even better, faster, and more streamlined mobile payment solutions.
5G goes big
Fifth-generation mobile networks took off last year and 2020 looks like 5G will start to become mainstream and widely used. Despite the 'Big Brother watching over you' hype that's been touted, all major smartphone and device makers including Huawei, Snapdragon, Apple, Samsung, and more have started producing 5G-compatible devices to meet the growing demand.
But in order for 5G networks to rise, network operators have to find a way to increase bandwidth and usability and reduce costs associated with 5G networks.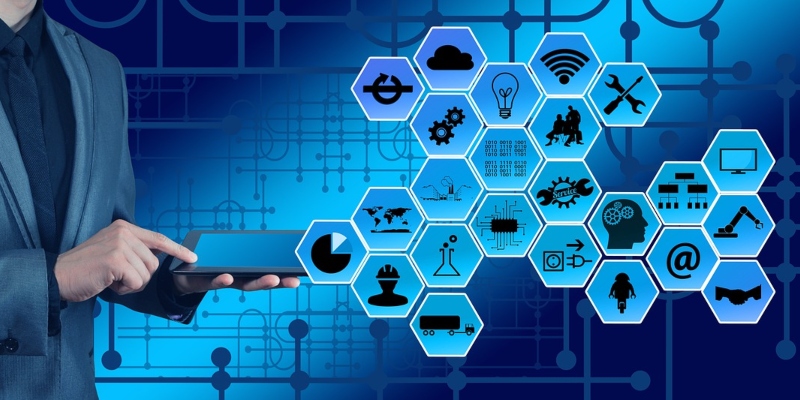 Source: Pixabay
In the Cloud
Cloud computing has changed and improved the landscape of the IT industry. It given us a way to reduce costs drastically while achieving a more reliable and efficient means of computing. Although cloud computing has been a hot topic in the  IT world, experts believe that distributed computing is one of the top tech trends of 2020.
Companies are doing everything to increase efficiency while reducing latency. And to do so, edge computing plays a very crucial role as it brings data storage and computation closer to the target as well as saving bandwidth, reducing costs and overall more efficient operations.
The Internet of Things (IoT) has seen the rise of edge computing benefiting industries like telecom, health care, finance and vehicles that make it one of the most important tech trends to keep an eye on in 2020.
Robot overlords
Move over humans, robots are moving in to take our jobs away as tasks have been automated with the use of machines or software. Considering the high return on investments and low maintenance costs, it is likely robotics replace even more jobs in 2020.
With robots getting smarter and networks more vigorous, the need to establish a communication channel between computers and these machines is apparent and this is where edge computing has the potential to rapidly fuel the growth of IoM which will enable machines or robots to communicate with each other to speed up processes and operations.
It is impossible to predict how these technologies will do in real life due their volatile nature.  However, as technology rapidly evolves, these tech trends may be part of everyday life by the end of the year.