Guide To Wagering Requirements
Entertainment, Gambling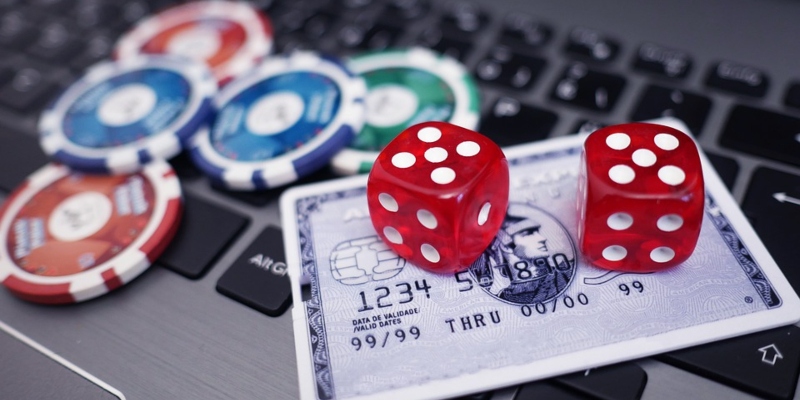 Source: Aidan Howe, Pixabay
Beginners to online and mobile casino gambling might be confused by the concept of wagering requirements. While they might seem like a trick on the part of the casino, there are actually very good reasons for these wagering requirements to exist. After all, these wagering requirements do come with bonus betting money, so there's a give and take to it all. We've put together a short guide to help new players make the most of their wagering requirements when signing up to an online casino like Spin Palace.
What is a wager?
Simply put, a wager is any money that is spent by a player on placing a bet. In the context of online gambling, a wager can be spent on a variety of casino games such as slots, table games, or even on sports betting. If the player puts money down on a possibility of something with the intention of winning more money from it, then it counts as a wager.
Wagering requirements meaning
Most online casinos offer sign-up bonuses to new players as an incentive and a reward for registering for an account. While these bonuses are meant to help players get started, they often come with conditions known as wagering requirements. These requirements differ with each casino, but must be met before a player can withdraw any of their winnings. An example of such a requirement might be a minimum number of wagers a player must make before they are able to withdraw.
Another term often used for wagering requirements are "rollover" or "playthrough" requirements. By meeting their wagering requirements, a player is essentially "playing through" or "rolling over" their sign-up bonus in order to be able to withdraw any of their potential winnings.
Why wager requirements exist
There is actually a sound legal basis for the existence of wagering requirements. They are not intended as a means to take advantage of new players. The actual reason they exist is to curb the spread of online money laundering and organised crime.
To clean dirty money many criminals attempt to deposit money into their online casino account and then withdraw it as clean and legal cash. Wagering requirements make this difficult or impossible, slowing the tide of online money laundering.
How money laundering works
Laundering money is a process through which illegal money gained through crime is fed into a legitimate cash flow so as to appear legal. It is estimated that as much as $1.5 trillion in illegal money is laundered globally every year. While this is done through countless different means, it's possible that millions of illegal funds are attemptedly laundered through online casinos every year.
The laundering of illegal money is generally carried out in three separate phases. Phase one is called Placement and involves the depositing of illegal money into a legal financial system, for example an online casino. Phase two is called Layering during which the money is processed through a number of transactions, like placing bets. The third and final phase is called Integration, in which money is withdrawn into a number of legitimate accounts in order to appear legal.
Once money has been laundered it becomes incredibly difficult for authorities to track. Online casinos and wagering sites comply with laws around wagering requirements in order to do their part in curbing global money laundering.
Source: Webandi, Pixabay
Finding wagering requirements
A good online casino should have any wagering requirements up-front and clearly visible before and after a player signs up. Every online wagering site that operates legally must adhere to the laws and regulations of the particular gaming authority of the territory they operate in. Players who are unsure of where to find requirements should try looking in the site's Terms and Conditions, inside an email, or by contacting customer support.
It's good practice to always look over the Terms and Conditions of any online or mobile casino before signing up. When a player completes their sign up it is assumed that they have read through the terms. Many sites may even prompt users to click a checkbox or button stating that they've read all the terms.
Calculating wagering amounts
It's a good idea for players to learn how to correctly calculate the wagering requirements before playing.
For example, a casino might  offer a bonus $50 for new players who sign up with a deposit of $20. After reading the terms the player sees that this bonus has a 5x wagering requirement before winnings can be withdrawn. The amount of the bonus must be multiplied by the factor of the requirement in order to get the total wagering requirement amount.
We'll have to do a little math here: $50 (sign-up bonus) x 5 (wagering requirement) = $250.
This means that a player must place wagers totalling at least $250 before they will be eligible to withdraw any of their potential winnings from their online account.
Some wagering requirements also state that players must include the amount of their initial deposit before doing this calculation.
This means: $50 (sign-up bonus) + $20 (deposit amount) x 5 (wagering requirement) = $350.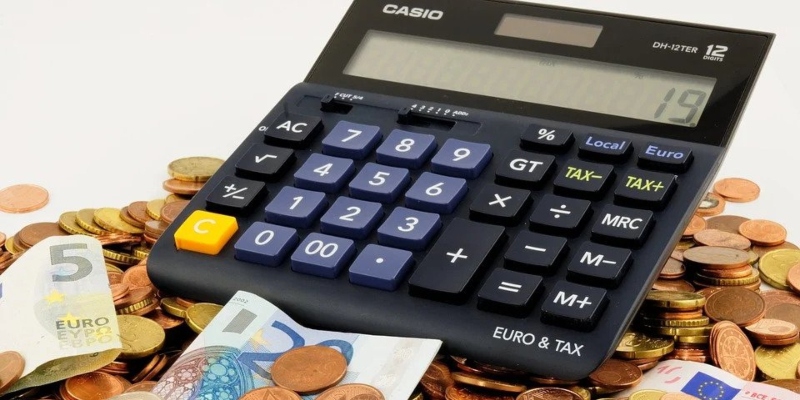 Source: Bru-nO, Pixabay
Can requirements be avoided?
There is no way for a player to avoid wagering requirements once they have signed up to an online casino and accepted their sign-up bonus. Some casinos might offer the option of passing on a sign-up bonus, but it's not recommended. A sign-up bonus is intended to get new players into the swing of things by greatly increasing their starting funds with a minimal deposit.
Wager-free bonuses
There is also the option of casinos that offer wager-free bonuses. While these are usually smaller than other regular bonuses, they don't come with requirements barring the withdrawal of potential winnings. However, these usually require some small deposit on the behalf of the player before allowing withdrawals.
Types of sports wagers
Online sports wagers are typically more complex than regular online casino wagering. This is because there are so many different ways to wager on sports. Players will need to do some research before they can work towards meeting their wagering requirements with online sports betting.
First up is a Win Bet, or Moneyline Wager. This is the most common sports bet type and requires a player to simply choose which side of a match-up they think will win.
A Point Spread asks players to predict a margin of points for the final score of a match. Bookmakers deduct points from the favourite and award points to the underdog in order to level the playing fields between the two sides.
Players can also choose Handicap betting which alters their chances of winning while also altering their odds for a payout. This means a player can make their bet harder to win for the possibility of a higher payout.
Over-Unders betting, also known as Totals betting, challenges players to predict if a match will end either above or below a final score predetermined by the bookmaker.
Proposition Bets, also known as Prop Bets or Specials, are bets made on the prediction of certain outcomes or events. For example, a player might try to predict which team will score first, or which team will get the most red cards.
Futures bets are placed on long-term events, rather than on once-off matches. A player making a Futures bet might try to predict which team will win a 6-month long tournament consisting of multiple events.
Multiple wagers can be combined into Parlays, or accumulator bets in order to make them into a single bet. While this offers the chance of a higher payout, it also requires that all the predictions come true in order to be successful.
Progressive Parlays offer similar conditions as regular Parlays, but with less risk to the player. This is because not every prediction in a Progressive Parlay needs to be correct. However, each wrong prediction does come with a smaller payout as a result.
Another wager type that covers multiple predictions is a Full Cover bet. Full Cover bets do not count as a single bet however. They are instead considered as several bets that cover a range of possible outcomes.
Two other types of Parlay bets are Teasers and Pleasers. However, these can only be placed on Basketball and American Football. Pleasers are generally more difficult to predict while Teasers are easier.
The final types of Parlay wagers are If Bets and Reverse Bets. These challenge players to place a number of predictions which have to come true in the correct sequence in order to pay out.
Run Line bets are similar to Point Spreads but can only be placed on Baseball games. However, the spread for this type of bet is always secured at 1.5 runs.
Correct Score bets are popular in Soccer betting and challenge players to predict exactly what the final score for a match will be.
One step closer
With the knowledge of this guide players should know enough to get the most of their sign-up bonuses. This means they can start working towards those wagering requirements at Spin Palace mobile casino.