How To Avoid Family Stress At Christmas
How To Avoid Family Stress At Christmas
Christmas is a time we celebrate peace on earth and good will to everyone. But without getting the slightest bit political, we know that's not always the case with every family Christmas. So if you're going to spend some 'quality time' with lots of people at home and under your feet, here's seven tips on how to survive the festive season.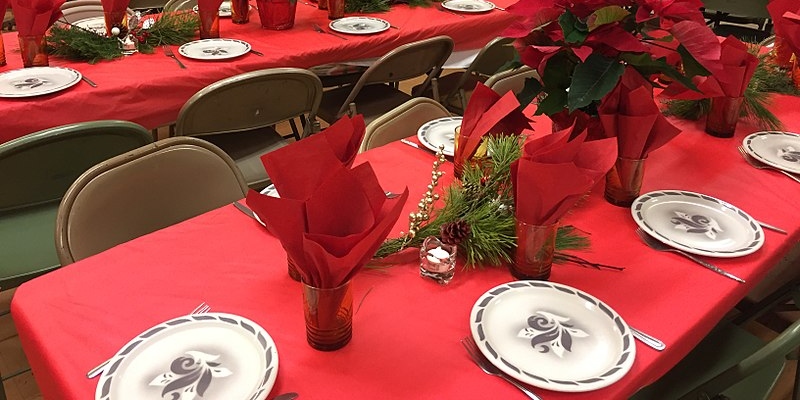 Source:SunMaria1
1) Set some priorities
Leading up to the Christmas holiday, the commodity most likely to be in short supply is time. But along comes the social tightrope to negotiate: community festive activities you're expected to attend, Christmas parties in the workplace, a Christmas cake to bake for the children at playschool – and of course the obligatory parental attendance at Christmas concerts and nativity plays etc.
If you have business commitments which absolutely must be done, then these will have to be attended to. But otherwise, psychologists advise parents to accommodate only the most important events. It's just not practical to attend every Christmas party, and it's OK to say no. Time is so valuable in today's stressful work environment that the chance to unwind and play Spin Palace online games is essential. And remember, Christmas holidays must allow parents and their children time to prioritise what they want to do together.
2) Delegate the tasks
If Christmas arrangements are always left to just one person, then it's almost inevitable that stress and strife will follow. So psychologists suggest many seasonal tasks should be distributed as widely as possible within the family. For example, the children could play a role in putting up decorations around the house and help with the Christmas tree. Meanwhile, the in-laws could take over responsibility for the dessert. That would leave the lady of the house to get on with the shopping while her husband could look after arranging the festive drinks. Christmas cooking could then become a family project with everyone available to help out.
3) Minimise expectations
Quite naturally, mothers want to create the perfect Christmas for their family. TV and films portray the fantasy of the perfect holiday we want to imitate in real life. But that word says it all: fantasy. Your reality can never be the same as in the movies – or even like the Photoshopped images you see on social media.
The gap between fantasy and reality extends beyond just the festive arrangements, it affects the family too. We all want a storybook family occasion. Nevertheless, mum, dad, grandads, uncles and kids etc. (unsurprisingly) don't act very differently. On that one day in the year, they act much the same as on the other 364. This can result in disappointed expectations, which can trigger heated emotions just at the time we're all celebrating charity and peace.
So don't put so much pressure on yourself and your family right from the start. You don't have to make everyone a gift. You don't have to bake ten kinds of Christmas goodies. Your children don't have to be able to sing 24 Christmas carols in perfect unison. And if you don't like Uncle Monty now, then Christmas won't change anything.
So just take your expectations of yourself and others down a few notches. Psychologists say stress management over the holidays starts with accepting that everything doesn't have to be perfect. That includes the party, how many people you spend Christmas with, the gifts you buy, or don't buy, and also whether or not you fulfil what others expect of you. Your Christmas does not have to be a perfect Christmas – it should be the Christmas you and your family want, and can manage.
4) Taking time off work
Many people work right up to the Christmas holiday, and a few even beyond this. However, that places a heavy stress on you and your family when the holiday finally arrives. So rather than finishing late Christmas Eve, why not arrange to take some time off in the run up to Christmas. Even half a day would give you time to do some important shopping, make some preparations etc. More importantly, you would be doing things in a less stressful way and giving yourself a better chance to celebrate Christmas in a healthier frame of mind. Not only would that benefit you, it would also benefit your family.
5) Factor in 'me-time'
Holiday action can be relentless: Children screaming and dashing around the house, while daddy (completely oblivious) is in deep discussions with your father-in-law. Meanwhile, great-uncle Peter is making a great job of plundering your wine reserves, and the pasta is boiling over in the kitchen. Three days with all your the whole relatives can be very exhausting for everyone.
So the best advice is to create opportunities for little retreats. Do this by planning activities such as long walks, to keep the relatives busy and leave little time for any quarrels.
Source:LoMit
6) Planning
Always talk things through in advance. Some want Christmas traditions while other want to ditch them. Teenagers especially would prefer to spend Christmas Eve with friends. So you should make compromises to avoid conflicts. For example, agree on certain things to do on Christmas Eve, then let your teenagers go off to celebrate with their friends. Psychologists also suggest also inviting some friends along to mix in and loosen the family bonds which are often the cause of holiday tensions.
7) Daily routines
Even though holidays are special, don't abandon all your daily routines. Especially those which help children to cope better with stress. Keep to reasonable bedtimes and bedtime stories, and remember regular meal times also help to orientate the household.
But whatever you do, don't neglect the Christmas rituals which signify a holiday: festive dinners, sport, games and outings help to keep alive that special atmosphere of Christmas which families love and remember throughout their lives.