World's Most Beautiful Beaches
Travel, Lifestyle, Entertainment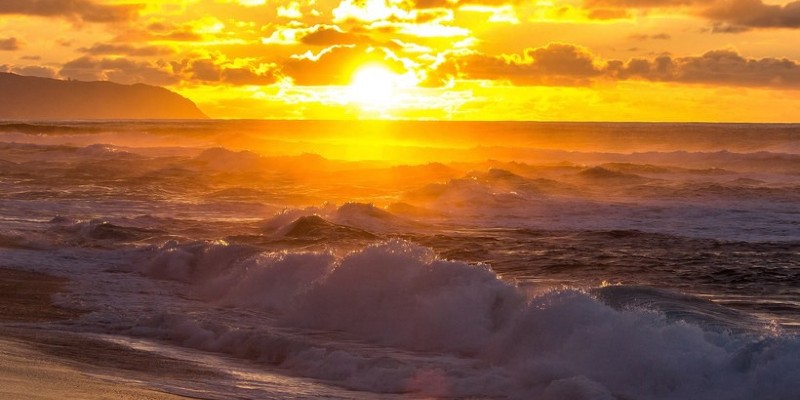 Source: miro.medium.com
Who doesn't love the beach and relaxing after a long, hard year at the office on a well-deserved holiday? Today, we have decided to bring you a story about twelve most beautiful beaches in the world, to help you plan your next vacation! And, of course, with views like this, you should take a break from the mobile casino gaming, and spend a day in the sun and relax in the waves. So, here's a list of each of the beaches.
1.Sunset Beach, Oahu, Hawaii
The Sunset Beach is probably one of the best places in the world for watching big wave surfing in winter. However, in summer, the water here is as calm as a lake, which makes it a perfect place for snorkelling. The sunsets here are truly spectacular, and if you stay at the Turtle Bay Resort, you just might be able to watch the beautiful evening views directly from your balcony!
2.Banana Beach, Koh Hey (Coral) Island, Phuket, Thailand
Banana Beach is gorgeous, with the backdrop of ridiculously green jungle, and filled with crystal clear water. It's actually a part of a national park and marine preservation area, only accessible by boat from Phuket. It's a wonderful place for snorkelling, sea kayaking and parasailing.
3. Psarou, Mykonos, Greece
There are many beaches at Mykonos, which would appeal to every taste. Psarou is not large, but it's full of bling and its brilliant position at the head of a beautiful horseshoe bay is unbeatable. There are many restaurants and bars backing onto the sandy beach. It's a chic and very fun place to relax.
4. Railay Beach, Thailand
The gorgeous Railay Beach is only accessible by foot and cut off from the mainland of Krabi province by high limestone cliffs. It's a stunning location, and one of the most peaceful and beautiful beaches in the whole of Thailand.
5.The Baths, British Virgin Islands
The coast along the southern tip of Virgin Gorda is lined with large granite boulders, which form lovely shallow pools. These pools are ideal for swimming and snorkelling, especially if one is after a peaceful and relaxing beach holiday!
6. Clifton Beach, South Africa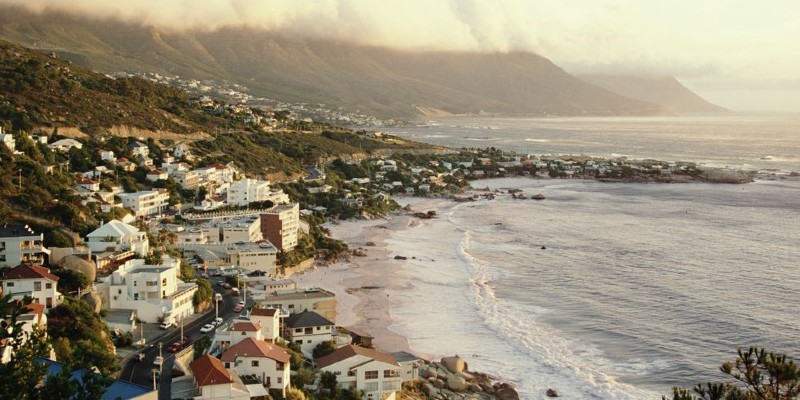 Source: hips.hearstapps.com
The coastline along Clifton Beach might be becoming overshadowed by the luxe beach houses. However, the beach itself is absolutely stunning, forming the most beautiful part of this upmarket Cape Town suburb.
7. Praia Dona Ana, Portugal
This small but very beautiful beach is located outside of Lagos. It's surrounded by cliffs, making it beautifully private and hidden from people's eyes, and it's truly one of the loveliest spots in Portugal's Algarve region.
8. Kaputas Beach, Turkey
Italy and Greece might be the locations of choice when it comes to Mediterranean beach holidays, but Turkey's south-western coast is home to some of the most beautiful locations along the coastline. This includes the small sandy cove at Kaputas Beach.
9. La Playa Escondida, Mexico
To get to this beautiful hidden beach off the coast of Puerto Vallarta, you will need to catch a boat to the Marietas Islands, but the journey is well worth it. This amazing beach is completely encased within a cave, with a massive hole in the roof!
10. Black Sand Beach, Iceland
This beach is so different from the tropical beaches on our list that we simply had to include it. Iceland is not exactly a beachy destination, but the black sands of the beaches around the southern-most town Vik are truly worth exploring for their beauty.
11. Zlatni Rat Beach, Croatia
The Zlatni Rat beach is located on the southern coast of Brac Island, and the name translates as 'Golden Horn'. The shape of it really does resemble a horn, extending into the perfectly blue Adriatic Sea, surrounded by the peaceful waters of the Mediterranean.
12. Navagio Beach, Greece
The last, but not the least, of our favourite beaches is located in a remote cove on Zakynthos in the Ionian Islands, Greece. This beach was nicknamed as 'Shipwreck beach' because of the ship that ran around there in the 1980s. It's a lovely and quiet little spot, far from the crowds.
In conclusion…
We hope that you enjoyed this article and find it useful in planning your next beach holiday! There are so many beautiful places in the world, we truly struggled to narrow down our choice to just a dozen. Now we are all planning a vacation to some of these amazing places!