Book Of Atem - Riches Of The Pharaohs
Casino, Games, Slots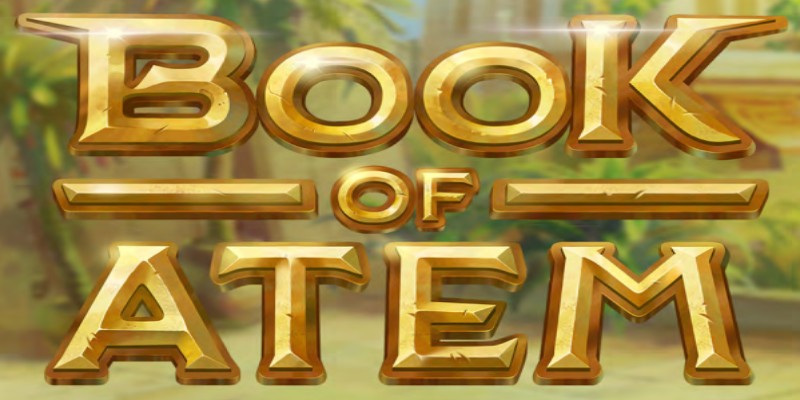 Source:Microgaming
There are few periods in history more captivating than ancient Egypt. Stretching back thousands of years before recorded history, so much of the knowledge and riches of ancient Egypt has been lost to time. These riches are so enticing that you can't go anywhere in Las Vegas without seeing Egyptian themes and decorations. Now you can get a taste of the grandeur and treasures of ancient Egypt from the comfort of your own home. Get ready to enter the magic world hidden within Book of Atem, a new video slot game from all41studios.
Discover the treasures of Ancient Egypt
Atum, or Atem was an important deity in ancient Egypt. He was known as the first god and the one who created the world. As you play Book of Atem you can expect to be whisked to a magical world of ancient wonders. You'll be able to feast your eyes and ears on the sights and sounds of ancient Egypt as you try to unlock the untold riches of the pharaohs. If you're a lover of history or all things Egypt, then this game is for you.
In all there are 10 exciting symbols featured in Book of Atem. These include popular symbols of ancient Egypt. For example a symbol of Atem, as well as symbols of an asp, a falcon, and water lilies. There are also the standard symbols for Ace, King, Queen, Jack and 10. Finally there is the coveted magic book symbol. This special symbol gives you more chances to keep spinning and winning.
Preparing for your adventure
There are a few things you need to know before setting out on your adventure with Book of Atem.
Book of Atem is a high volatility, 5x3 reel set video slot game with 10 possible paylines. This means that while payouts are fewer, they're also generally much larger. Imagine that it's like combing through the empty sands of ancient Egypt. You search for ages, finding little bits here and there. Suddenly you stumble upon a pharaoh's tomb filled with riches beyond your wildest imagination.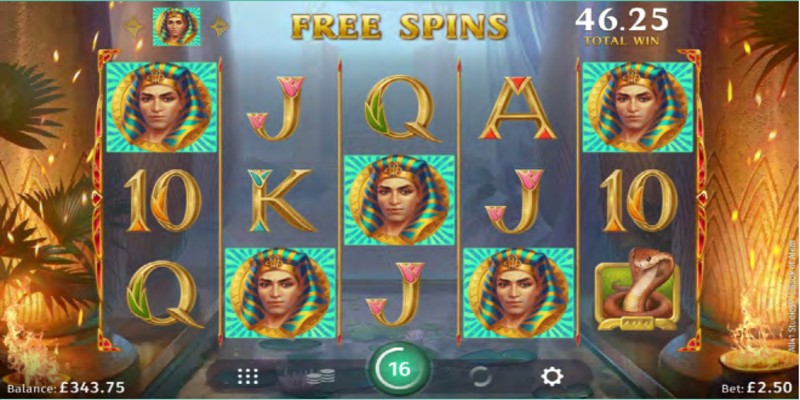 Source:Microgaming
Gifts from the gods
Book of Atem also features Free Spins with an expanding symbol in the form of the magic book. The magic book is one of the most important symbols in the game. The magic book acts as both a Scatter symbol and a Wild symbol. This means it can be used to form any available winning combination in both the regular game and also during Free Spins.
Landing on 3, 4, or 5 Scatter symbols will award the player with 10 Free Spins. One game symbol is randomly picked during Free Spins to be an expanding symbol. This expanding symbol is picked from any symbol other than the magic book and lasts until the end of your free spins. This expanding symbol covers the whole reel if it lands on one of your spins. Winning combinations made with an expanding symbol don't have to be on adjacent reels and don't need to start from left to right. In short, expanding symbols increase your chances of striking it lucky. It's like the ancient and mystical magic of the pharaohs is helping you to win.
A desert oasis
Book of Atem is so easy to play and convenient that it's like finding a refreshing oasis in the middle of the sweltering desert. The game is compatible on both mobile and desktop and can be played even while on the go. Talk about taking your online gambling adventure anywhere you go.
As for betting limits, Book of Atem has a minimum bet amount of 0.10 coins and a maximum bet of 25.00 coins. The game also features a 96.45% RTP (Return to player), which means that at least 96.45% of coins will be paid back to the player. As mentioned, Book of Atem is a high volatility game and features a 29.80% hit rate.
Source:Microgaming
Your adventure begins
If a solid treasure hunt packed with the wonders of Egypt is what you're looking for, then Book of Atem is worth your time. While searching the ancient treasures hidden beneath the sands can sometimes be difficult, the payout is more than worth the time spent looking for it. You're not alone however. With the symbol of the magic book by your side and the possibility of expanded symbols you have everything you need for the journey.
So go on and take a spin with Book of Atem. Maybe Atem and other gods of Egypt will smile down upon you. You'll never know if you never take that first step towards adventure.