Christmas Lunch Recipes From Around The World
Christmas, Lunch, Food, Tradition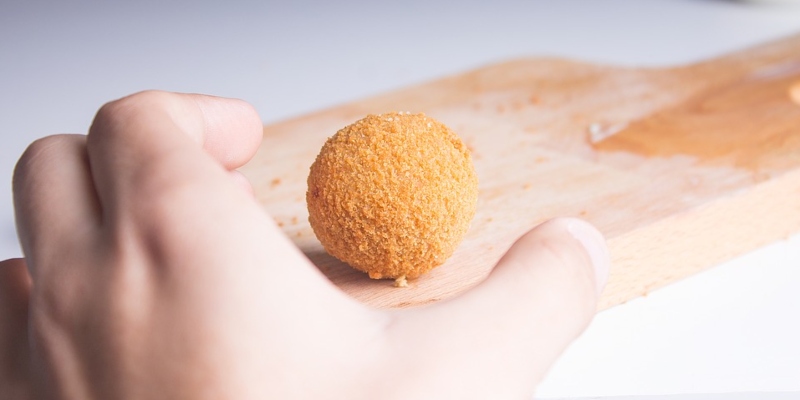 Source: riquebeze on Pixabay
Many people cannot imagine Christmas without a traditional celebration. Although there is nothing wrong with revisiting old habits, there is also nothing to stop you from branching out a little, too. For example, some families like to get together and play parlour games during the holiday season, but you might prefer to enjoy a few games at an online casino instead. It all comes down to personal taste, after all.
When it comes to Christmas food, taste really does come to the fore. So, if you fancy something different for your feast this year, but still want to enjoy some festive fare, consider adding recipes from around the world to your menu. All extremely popular during the Christmas season, why not try one or two for yourself?
Greek Tirokroketes
Tirokroketes are cheese balls which often eaten at Christmas time in Greece. Good as a starter or as part of a buffet, you make them by combining 100 grams of feta cheese, 130 grams of gouda and 100 grams of mature cheddar. Put it all in a bowl along with a little milk, an egg and an additional egg white. Gradually add 40 grams of self-raising flour and season with pepper and herbs. Place the thoroughly combined mixture in the fridge for an hour so that it solidifies which makes forming it into little balls easier. Now warm up vegetable oil in a pan and, once the oil is hot, lower the cheese balls slowly into it using a perforated ladle. Cook until they go a golden yellow colour on the outside. Allow them to cool a little before serving, ideally with a twist of lemon for added zing!
Apple Roasted Pork with Cherry Balsamic Glaze
This dish is a firm favourite in Germany for Christmas dinner. Take a boneless pork loin joint and rub a teaspoon of salt and half a teaspoon of crushed pepper all over. On the hob using a little oil, sear the joint on all sides until it is brown all over. Pre-heat an oven to 150 °C then cook the joint for an hour along with three roughly chopped sweet apples and 400 ml of apple juice, basting occasionally. While waiting for the meat to cook, make the glaze by slowly caramelising half a dozen chopped onions. When the oven pings, remove the joint and allow it to rest. Pour any juices that have collected to the pan with your onions along with a little vinegar. Next, add in 120 ml of cherry juice and a similar amount of pitted dark sweet cherries (frozen is fine for convenience). Boil the mixture to reduce it to a sticky consistency, then pour the glaze over the pork and serve.
Source: Emersontc on Pixabay
Empanadas Mendoncinas
This type of empanadas are a big hit in Spain during the holiday season. To make the dough, combine 700 grams of plain flour, a generous pinch of salt, an egg yolk and 120 ml of lard. Slowly add about 150 ml of warmed milk until a dough-like consistency is achieved. Roll the dough out and cut it into little circles to form the empanadas. For the filling, you will need to fry off 450 grams of minced beef, mixing it with two chopped onions, two tablespoons of paprika, two teaspoons of chilli powder, one tablespoon of oregano and a pinch of salt. Now boil three eggs until they are hard, peel them and slice them. In the centre of your disk of dough, place an egg slice and a green, stoned olive. Now spoon some filling over the top and fold the dough over to form a semi-circle. Crimp the dough together with your fingers or a fork, place the empanadas on a baking tray, brush with a little egg yolk, then put them in the fridge for 30 minutes. Finally, bake them for 25 minutes at 200 °C and enjoy!
Chocotorta
A festive dessert from Argentina, to make chocotorta you need 425 grams of dulce de leche, 450 grams of soft cream cheese, two cups of strong black coffee and two packets of chocolate biscuits. To begin, combine the dulce de leche with the cheese in a bowl until it looks caramel in appearance. Pour your coffee into a shallow container and put your biscuits in to soak up the liquid. Remove the biscuits and place them in an oven-proof dish so that the bottom of it is covered (it's okay if they break up a bit). Now, cover with a layer of your wet mixture and add a further layer of biscuits. Ensure the cheese and dulce de leche forms the top section which you can then dust with cocoa. Place it in the fridge to cool before serving.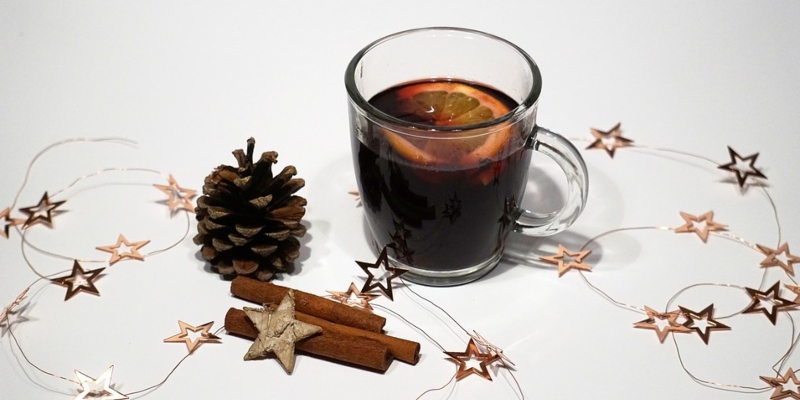 Source: ManuErzi en Pixabay
Glogg
Made all over Scandinavia and especially in Finland, glogg is a type of mulled wine. To make your own, simply warm up a bottle of red wine in a saucepan making sure that it doesn't come to the boil. To this, add whole spices so they can be picked out or strained, rather than powdered ones which cannot. Glogg tends to include cloves, cinnamon sticks and green cardamom pods. In Finland, raisins and almonds are often added, too, but this is not essential. Some people also throw in an orange liqueur for an added kick!