Will Mario Götze Ever Play For Germany Again, Or Is It Game Over?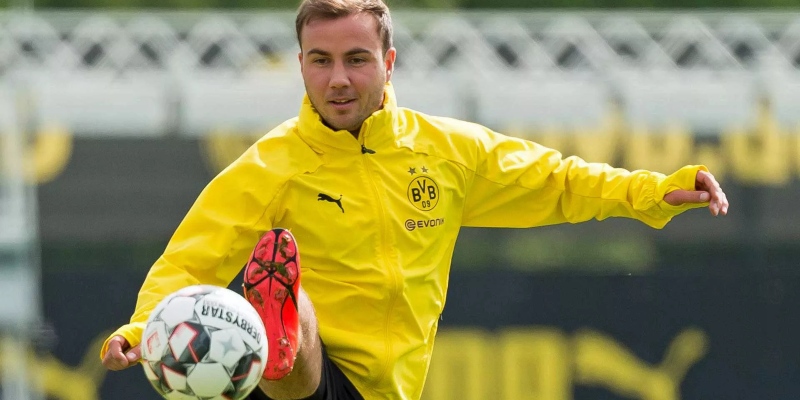 Source: Bundesliga
When a footballer is coming to the end of a successful playing career, there can often be a sudden decline. But equally, there can also be a significant drop in form due to other circumstances which is then followed by some kind of resurgence. So is German footballer Mario Götze's career at the top level about to end? Or are we simply seeing the start of a new phase, during which he may be ready to explore other possibilities? If that's the case, then given his rare talent, Götze may still be a good bet for first goalscorer in any match for which he is selected.
An outstanding talent
Mario Götze is an attacking midfielder for Borussia Dortmund who has also been a regular German international player, playing for his country on 63 occasions. He favours a role as a playmaker but nevertheless possesses the speed and technical abilities to perform in several offensive roles. As Matthias Sammer, one-time technical director of the German Football remarked, Götze is "one of the best talents" to have played football for Germany's national team.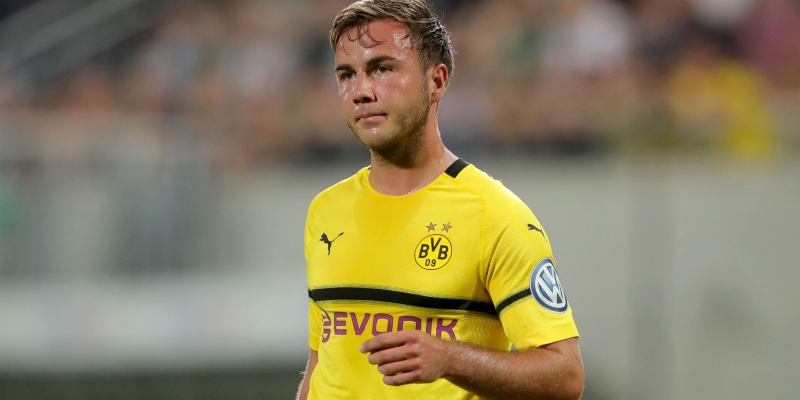 Source: goal.com
Bundesliga honours
During his early professional club career, Götze was part of the Borussia Dortmund line-up between 2009 and 2013. Here, he helped the club win the Bundesliga championship in the 2010-11 season, followed by a Bundesliga and DFB-Pokal double in the very next season. Next, he played in the Borussia Dortmund team which got through to the UEFA Champions League Final in 2013 where they lost 2-1 to Bayern Munich.
Götze transferred to Bayern Munich in April 2013 for a fee of €37 million. An amount only exceeded in those days by Mesut Özil's transfer to Arsenal. Playing for Bayern Munich, Götze went on to secure further honours: three more league titles and a pair of DFB-Pokal trophies, plus winners' medals on the international stage for a FIFA Club World Cup and a UEFA Super Cup.
Returning once more to Dortmund on a four-year deal in 2016, Götze helped them secure a further DFB-Pokal title. He does seem to have struggled a little at first but, in many ways, he seems to have enjoyed something of a resurgence in his career.
Götze on the international stage
In terms of international success, Götze received his first call to the national team in 2010, when he was just 18. Then he was a member of Germany's squad for the UEFA Euro 2012 campaign. Two years on from there, in 2014, he ended up scoring the winning goal for Germany against Argentina in the 2014 FIFA World Cup Final.
By 2017, Götze was suffering health problems which were clearly also affecting his footballing form. What was first thought to be a metabolic disorder of some kind was eventually diagnosed as myopathy, a muscular disease which causes muscular weakness. But once the problem was correctly identified, Götze began a dietary and fitness regime designed to combat the disease, which seems to be having a positive impact on his football career. Describing himself as a 'flexitarian' Götze confirms that when he's at home he only eats 'clean vegan food' e.g. nuts, beans, quinoa, tofu and oats. And when he's out on official duties, Götze will only eat fish or selected cuts of meat.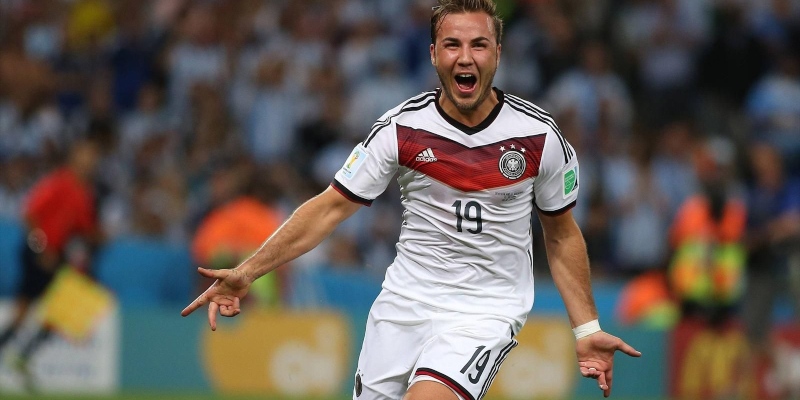 Source: Eurosport
A resurgent Götze
Dortmund acknowledges the improvements now once more apparent in Götze's game. And in the international arena, Joachim Loew has also noticed that the player is more like his old self. "If he goes on like this", Loew recently said, "he will get back into the team."
With a strong season behind him, during which he made 34 appearances, Götze is now looking towards further contract negotiations with Dortmund which will decide his playing future. In many ways, Götze would very much like to stay with his club, but that might mean looking at some kind of pay cut. However, another alternative might be to look at the international transfer market options. This raises the possibility of following a similar career path to Mesut Özil, and maybe even ending up at the same club. In fact, Arsenal are known to be following Götze's career with interest and intend to finalise all their transfer targets following the outcome of the Europa League Final against Chelsea. And if such a transfer were to go through, it's quite possible that Götze could finish up playing against German club opposition in the course of next season's European football competitions.