Making Money With Music In The 21st Century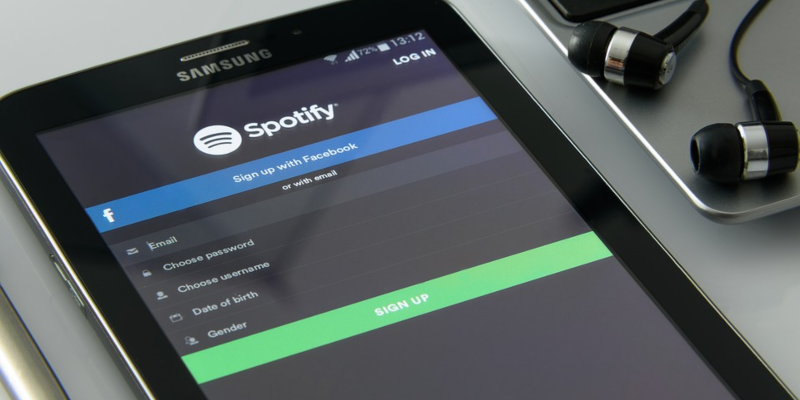 Source: Max Pixel
Today's worldwide music industry is no longer dominated by the CD and record sales of yesteryear. And music genres such as rock, pop and classical music no longer enjoy the unrivalled popularity which was once taken for granted. As a result, we have seen an inevitable decline in the revenues generated by the industry. The casino business has seen similar disruption with many players now choosing to use convenient online casinos rather than land-based alternatives. But what are the reasons for this change? How has the industry reacted to this new environment? And who are the music-industry winners and losers in the brave new world of contemporary music?
Declining growth
Whereas the industry's worldwide sales were worth 25 billion dollars in 1999, income began to fall steadily in the following years to reach a low of 14 billion dollars in 2014. There's no doubt that global recession has probably taken its toll on music, which is often seen by many as a luxury rather than a necessity. However, most experts would agree that it's the arrival of global Internet access which has had the greatest impact on how music is now promoted, distributed and consumed.
Rather like its effect on shopping habits in other industries, online music purchases now focus less on CD album sales. Where once music fans sought out all the musical material they could find created and released by their favourite artists, bands and singers, today's discerning music lovers are becoming used to purchasing individual tracks for small sums of money and buying into music streaming services. Here, in return for some form of subscription, they can access a whole range of music which can be conveniently delivered via broadband streaming services. And in some cases, streamed music can even be accessed for free!
This change also seems to be once more turning around the fortunes of the music industry. Analysts are now starting to report increasing sales growth for the first time in many years. For example, by 2017, global music sales had increased to a yearly total of 17 billion dollars.
New music platforms
The major players in the contemporary music market are companies like Spotify, the first really successful streaming service, which now has 83,000,000 monthly subscribers. Apple and Amazon are also high-profile rivals who are making use of smart-home devices like Alexa and Google Home to increase their own share of this lucrative market.
Though it operates a rather different model, YouTube also plays an important role in the way that modern consumers access music. YouTube now has 1,800,000,000 monthly visitors of its own and many are very keen to view music video content across all genres.

Source: HolgersFotografie
What about musicians and creative artists?
The music recording industry is a mature branch of the music performance industry whose roots (and back catalogue) extend back to at least the 1920s. This vast store of recorded music across every genre has been the traditional income base for these companies. For their part, the recording artists whose performances generated all this music received an initial recording fee for their work in the studio as well as subsequent royalty fees based on volume sales of their work. So popular artists were often able to amass personal fortunes based on healthy sales of their recorded music, especially if their popularity could be sustained over a number of years.
Nowadays, the market for such material has virtually dried up. Recording companies can no longer afford to invest heavily in new talent when they cannot rely on substantial returns from traditional CD and record sales.
Thus, both new and well-established musicians have seen their incomes from the sale of recorded music tumble year after year. Though music still remains a popular and saleable commodity, music artists of every kind are struggling to survive on the meagre royalties they now receive from music streaming companies. Only those artists who can generate vast numbers of track sales from music streaming can make any kind of living from such activity.
So where does the money go?
It's quite revealing to look at some of the revenue created by companies offering individual music streaming services. With a payment of just 0.038 cents per streamed track, Spotify pays the least amount for the music it sells on to consumers. Meanwhile the Xbox Music service pays out a much more generous 0.32 cents per stream – the top figure for the industry.
These monies are almost always paid over to recording companies. They are willing allies in the music streaming business because this is the most practical (and most profitable) way to continue to generate income from the music they still 'own' - in the sense that they hold the performing rights. But the musicians and composers who originally created and recorded this music receive very little at all in terms of royalty payments for their efforts.
So the lion's share of the profits now go to the music streamers, with the record companies as willing accomplices (because they have little option to do otherwise). Unfortunately, that leaves little in the pot for the original recording artists. But if the music industry is to have any real future, all sides must find a way to address this imbalance which threatens the viability of music as a career option. And without musicians, there will be no music.