Brilliant Platform Gamifying Language Learning!
Technology, Entertainment, Travel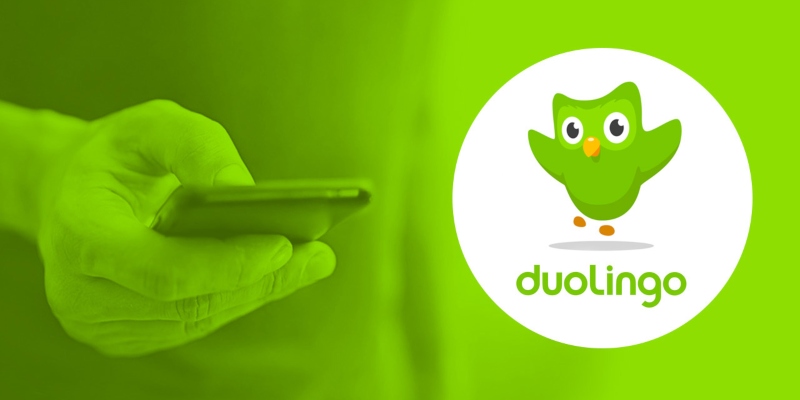 Source: www.campaignlive.co.uk
Recently, we shared an article with you about travelling, and for a successful and smooth journey, it's a good idea to speak at least a little bit of the language spoken in the country of your destination. And while you are taking a break from your hard work learning the language, why not treat yourself to a quick game at your favourite mobile casino?
About Duolingo
Duolingo is the new language learning platform, widely touted as "the best new way to learn a language". It turns boring learning-by-rote on its head, and makes learning fun and addictive. The principle of it is gamifying knowledge – you will have an avatar, earn points for correct answers, play little games within the platform to race the clock and improve.
Language learning website & App
Each lesson is structured like a fun, easy short game. The app can be downloaded from the Google Play Store, or Apple Store, making it very versatile. You can then play the game at a bus stop, during your morning commute or while you are waiting in a queue at the supermarket. This truly makes learning effortless. The app can be downloaded from the Google Play Store, or Apple Store, making it very versatile.
The learning structure is completely personalised – the app will adapt to your learning style, and tailor exercises in such a way that you are constantly improving and increasing your vocabulary. You will be graded immediately (no more waiting for assignments!) and if you miss a challenge, the app will show you how you can improve. But if you get the challenge, you will be immediately rewarded with virtual coins, and your fluency score will rise. Your improvement is always tracked and makes learning pleasurable.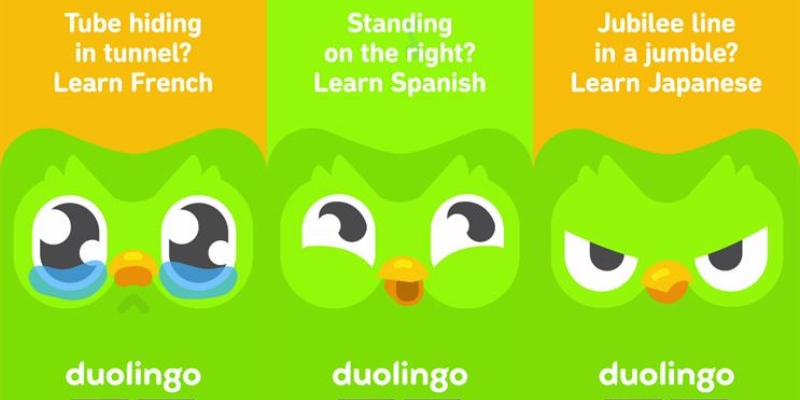 Source: fluentin3months.com
Prepare you before travelling
Duolingo is probably the best app to prepare you for travelling. There are many languages available, from French to Korean, Japanese to Portuguese. You can even learn Latin! To access lessons, all you need is a WiFi connection, you can easily use it on the go – while waiting at the airport lounge for your long connecting flight!
Cool features
The Duolingo app is not just a language learning platform, but a complete system. There are video games built into the platform, making learning even more fun – and making it oh-so-easy for you to memorise new words and grammar. There is a strong reward system, which makes it more pleasant to play. And you can even compete against friends, which would be great for those group trips with your mates to ski in Japan, or travel through Italy!
Methods
Duolingo is an award-winning platform and combines a range of various methods for learning languages. For example, you will be listening to pronunciation, reading sentences, talking with language bots and voice recording, forming phrases by ordering words, matching images to words and playing video games. This huge range of activities always ensures that you are on the ball, and experience something new and fresh every day, making it fun.
Source: miro.medium
English proficiency test
You can also use Duolingo to test your English proficiency, for example if you need to sit English tests to get a visa into a university in another country. The testing is standardized, Duolingo style. You don't have to travel to test centres, and you can repeat the test as many times as you like, to prepare you for the real thing. This test can be finished in less than an hour, and you receive your results within 48 hours. This testing system is already accepted by hundreds of universities worldwide.
Award winning app
Duolingo has won many awards in the last few years. In 2013, Apple chose it as its iPhone App of the Year, the first time that an educational app was awarded this honour. In 2013 and 2014, it was the most downloaded app in the Education category in Google Play, and in 2015 it was announced as the award winner in the Play & Learning category by Design to Improve Life.
The company that created Duolingo won multiple awards from 2013 to 2018 for being innovative, bright and entrepreneurial. In 2019, It was names one of Forbes' "Next Billion-Dollar Startups 2019".
We absolutely love Duolingo for the ease of use, friendliness to their users and accessibility on any device, and would highly recommend it to any traveler looking to learn a language on the go!