An A-Z List Of Important Pokies Terms
Gambling, Entertainment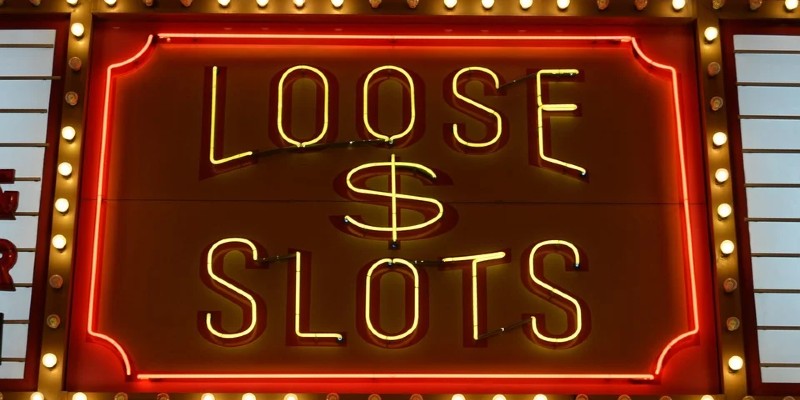 Source: Pixabay
Recently, we have been sharing articles with you about various online pokie games, and today we thought we'd bring you a small glossary to make your gaming experience in the mobile casino even more smooth and pleasant! And if you need more information, have a look at this comprehensive dictionary - it's amazing!
Action 
Pokie machine action describes all of the pokie machine playing time, accumulated by the player.
Bet max 
Number of credits on a pokie machine that a player can bet per spin.
Cashback 
Refers to rewards or compensations, given to the pokie club card players.
Doubles 
This term usually refers to symbols on the pokie machines that, when they come up in two at a time, double the amount is won.
Excitement 
What a pokie player feels when s/he wins a massive jackpot!
Free spin 
Free spins are usually offered as bonus features on bonus pokie games. Sometimes they are stacked, depending on the game.
Games per hour 
On average, a player can play about 500 games per hour on a standard coin operated real world pokie machine. However, this value can fluctuate, depending on the type of the machine and rules of the game.
Hit and run 
This term this describes a pokie player who plays a single payline game at maximum credit bets for only a few spins, moving on to a fresh machine if this one doesn't pay out.
Instant winner 
This term refers to a jackpot that's paid out on the spot, rather than an annuity, which is paid out over a number of years.
Jackpot 
This term describes the top prize a pokie machine can award a player.
Line bet 
This term describes activated paylines on multiple payline pokie machines, which must be played on maximum bets to be activated.
Multiplier 
This term describes a bonus pokie machine game feature, where payouts may be multiplies up to 8-10 times for a single game on a bonus win.
Near miss 
So near and yet so far! This describes a situation where a player almost wins a game, missing it "by this much".
One liner 
This term describes a pokie machine with only one reel, where players must line up three symbols to win the game.
Payline 
This describes the line at which the winning combos on the pokie machine reel must land, to allow it to award the winning payout amount.
Queue 
A line of coins on the edge of a pokie machine that a pro player creates, to streamline their playing experience.
Scatter pay 
Pokie machines with the scatter pay bonus feature have very specific symbols on the reels which will payout regardless of what other symbols are lined up with them.
Sound of rain 
Describes the sound of coins dropping into the tray when the player hits a winning combination (we love love love that sound!)
TITO (Ticket In / Ticket Out) 
TITO pokie machines have a special feature where they will print out a ticket with the winning amount. This ticket can be inserted into another machine so that the player can continue playing pokies with their winnings.
Up / Down pokie cycle 
The payout amount of a pokie machine will fluctuate constantly because the average payout is calculated over time, usually quite a long period. The up / down cycle refers to fluctuations in the payout amount during this period.
Virtual reel 
This technology enables the random number generators (RNG) to randomly select more non-winning combos than winning, without having to physically modify the machine with extra or larger reels. Essentially, the odds of winning have to be decreased so that the pokie machine can offer bigger jackpots, and the virtual reel provides an excellent solution to this problem.
Wild Symbol Pokies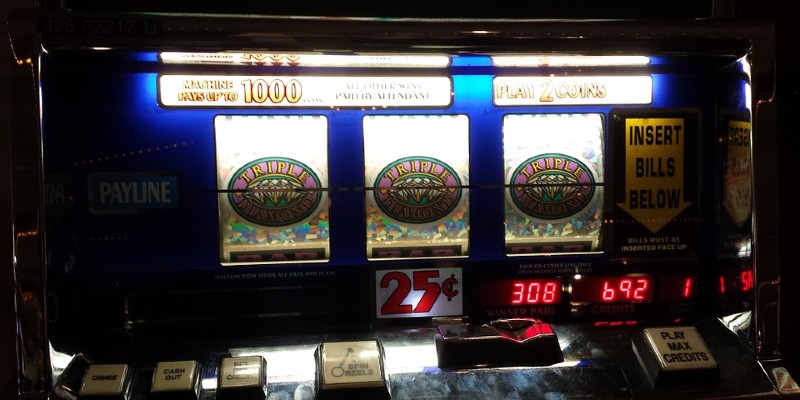 Quelle: Pixabay
Wild symbol pokies will Good luck!have 'wild' symbols that can substitute for the winning symbols if they happen to land in the correct place in the game.
Zig Zag 
This term refers to the line that can be created on most multi-line payout pokie machines. Instead of the line going straight across the screen or on the diagonal, this payline zig-zags across the screen.
We hope you have enjoyed reading this condensed little glossary and will find it useful in your gaming adventures. There are many resources online that can help you become a better pokie player – strategy planning ideas, glossaries and, of course, a wide range of online pokie games where you can practice these tips. Or just relax, test your luck and enjoy the ride!