The Secrets of Space!
Entertainment, Gambling

Update: Please note that the online slot game Space Enigma, will not be available to play on Spin Palace Online Casino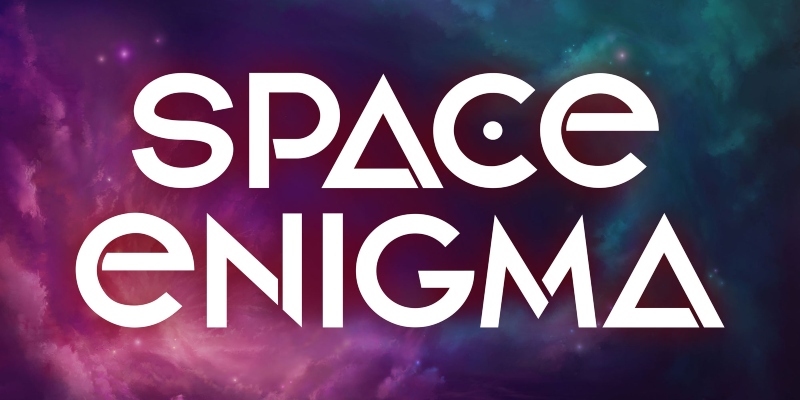 Source: Microgaming
There are few places in the world that hold more mystery and wonder than the boundless recesses of space. Explorers have long stared at the cosmos, admiring the twinkling stars, kaleidoscopic planets and the infinite darkness and dreamed of being the first to explore its depths. Even today, with satellites and telescopes, we know only a fraction of what there is to know about this other world that forever seems to hang just out of reach.
That ends now. Enter Space Enigma, the new 5x3-reel online slot game from Microgaming that takes the player to new heights and lets them discover the legends of space up-close and personal. Against the backdrop of a colourful, atmospheric setting, the player must match symbols and rack up winnings, as they adventure to boldly go where no man has gone before. It's one small step for you and one giant leap for online casinos, all from the comfort of your own home!
Guidelines to the Galaxy
While space travel might seem tricky, the rules of Space Enigma ensure that even novice players will soon be in the thick of the action and at the heart of the untold puzzles that lie in the unexplored corners of the universe. Your mission, should you choose to accept it, is to line up matching symbols on one of the game's ten paylines, which spread out across 3 rows and 5 columns. With maximum potential winnings of up to 100,000 credits, there are great rewards in store for those who dare to push their boundaries and head into the most remote and perilous places known to man!
Source: Microgaming
Wild Winnings
As you wind your way through stars and comets, asteroids and shooting stars, you will find yourself discovering things you never imagined possible. After all, man still has an abundance to learn about space and what lies beyond our gaze, so it makes sense that these wild, untamed expanses would be full of equally unimaginable surprises for players. The game's cutting-edge, world-building graphics place you right in the vivid heart of this unforgettable setting, but that's not where the wild things end.
As you play the game and try to rack up winning combos, you will occasionally find Wild symbols appearing on Lines 2, 3 and 4. It makes sense, when you think about it. In space, we must always expect the unexpected. These Wild icons will substitute for any other symbol in the game, which means that, if you're one short of a match, this could be your lucky day. That's not all, though. When the Wild symbol lands, it expands and covers the entire reel, increasing your chance of winning and triggering one of the game's most exciting features – the Wild Spin Again!
Onward Astronaut – Again
We all know the feeling of being so close and yet so far. If I could just have one more chance, then I know I could finish the game, hit the jackpot and unlock the secrets of the universe! Thankfully, with Space Enigma, your wish is no longer in vain.
When your Wild symbol lands, the reel is converted to Wild icons and you activate the game's brand-new Spin Again feature. This means that you have another shot to find the perfect match and win the pot. Even better, the previous Wild, which is now covering the entire reel, remains in place for the duration of your free turn, meaning that you have an even better chance of matching the icons you need to shed light on more of space's most formidable puzzles. If additional Wild symbols fall during this Spin Again round, this offers you yet another chance to play the game; up to three Spin Again rounds can be activated in a row, so if you get a lucky chain going, you could benefit from plenty of chances to find the answers you're looking for. The space race is on!
Source: Microgaming
Conquering the cosmos
Thanks to its unique and enticing setting and the abundant range of features available, Space Enigma is bringing a futuristic vibe to online slots. The immersive graphics draw you in, while the evergreen allure of space will encourage players to keep coming back to explore and learn more. In space, nobody can hear you scream – but your cheers and cries of joy will be heard the world over with Space Enigma!