These Strange Bets Weren't Made At The Online Casino
Bets, Strange bets, Casino, Casino history
Source: Football.u.a, Wikimedia
Most of us are happy to keep our bets limited to our favorite online casino games, like blackjack, poker, and slots. But there's always that one person who's a little different… Throughout the years, people have made some weird bets, and some of them have even cashed out on them. Would you take any of these gambles? We think we'll stick with poker…
1. A bet that bit
Remember Luis Suarez? Yeah, the biter. The Uruguayan football player is known for having been thrown out of games for biting two opponents, in 2010 and 2013. So a Norwegian gambling site wondered…did he learn his lesson, or was he once a biter always a biter? The optimists lost this one: in 2014, Suarez took a chomp at Italian player Giorgio Chiellini and the site lost the bet.
2. Racing to the prize
Back in the 18th century, a cheeky butcher bet the Early of Barrymore that he'd beat him in a foot race. The catch was the butcher was a very fat man, so he was allowed a head start and allowed to choose the course to even the odds. That was the Earl's downfall: the butcher chose one of London's narrowest streets, so his opponent was never able to pass him and take the lead.
3. I will not bet it, Sam I Am!
Theodor Geisel, better known as Dr. Seuss, won a bet in a big way back in 1960. He was bet that he couldn't write a whole book using only 50 different words. The result? Green Eggs and Ham. He ended up winning more than the $5 he bet, because it's one of the most popular children's books around.
Source: Macau Photo Agency, Unsplash
4. It's not the end of the world if you lose
The ancient Mayans predicted that the world would end at the end of the year 2000. A London man named Matthew Dumbrell decided to bet along with them…but clearly he lost. Which, of course, wasn't the end of the world!
5. Cloudy with a chance of…nudity?
French broadcaster Doria Tillier made a bold bet when she wagered France wouldn't qualify for the 2014 World Cup. If she lost, she'd give the day's weather in the nude. The team rallied and made the tournament, and Doria made good on her bet and streaked across a field during the weather report.
6. Betting it all
There's always someone who takes things a little too far…but sometimes it works out in their favor. In 1994, a man from High Wycombe, England, sold his home and took all the profits to Vegas. He put all £147,000 on red and won.
Gambler Ashley Revell similarly sold everything he owned in 2004 and took every penny he had to Vegas. He bet it on red at the roulette table. He didn't have to sleep on the streets that night though: his $136,000 brought him a handsome sum when the ball landed on a red 7. He took his luck back to his native England and started a poker site to gamble on the safe side.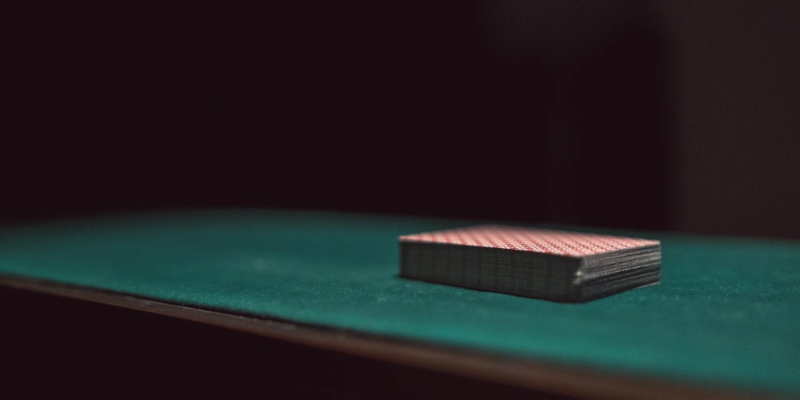 Source: Daniel Padro
7. Betting by on your bad looks
Way back in the 17th century, John Heidegger was willing to bet he was the ugliest man in England. (We're bummed there's no photo.) He was challenged by Lord Chesterfield, who found the ugliest woman in London to put up against him. Just when it looked like she was about to win, Heidegger put on her hat, which somehow made him even uglier. She fainted at the sight and he was crowned the ugliest. Quite the honor!
8. A bizarre challenge
How weird can we bet? That's what a couple guys in England must have been thinking when they bet that no one could travel around the world without being recognized. The conditions? He'd have to walk, push a stroller, wear a metal helmet, sell postcards of himself, and only change his pants once the whole time. Oh, and somehow find a woman to marry him on top of it all. (Who wouldn't want a guy like that?!)
Harry Bernsley accepted the challenge for a chance at £21,000. He didn't get to finish because World War I interrupted him. But by that point he had already successfully made it through several countries, including Italy, Ireland, Turkey, Japan, China, India, Canada and America. At least he got a good trip…and part of the prize for his efforts.