Review: Super Showball
Entertainment, Gambling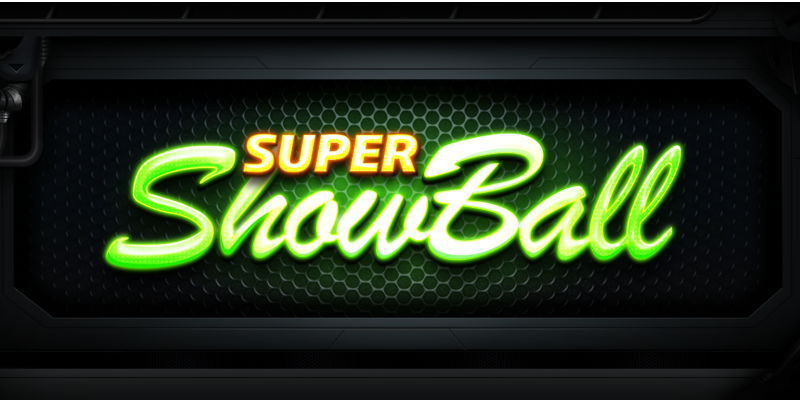 Source: Neko Games
An exciting new online video Bingo game with a Latin twist is here in the form of Super Showball, a brand new title from Neko Games released on May 19 2020. Super Showball is based on the Brazilian-style Showball, a traditional Video Bingo game widely played across Latin America. Players are presented with the task of unlocking the Super Showball money machine to discover the rewards within. Spin Palace online casino is the home of this and many more exciting table games like online slots, Roulette, Blackjack and more.
Something old, something new
Super Showball retains many of the traditional aspects of Showball that made it such an iconic hit. This includes the 'silver-machine' theme, four tickets of 15 numbers each, 30 balls in the initial draw, the chance to buy up to 11 extra balls, and 19 winning patterns.
In addition to these traditional features, there are also a number of innovative new features in high demand by Brazilian, Mexican, and Spanish Showball fans. One such innovation includes a mobile version that's playable from anytime and anywhere the internet is available. There is also the addition of a Jackpot prize mechanic with the potential for big wins, as well as a Free Balls feature.The final new addition to Super Showball is the Mystery Prize feature available during the extra ball stage.
Super Showball is designed to be an advanced version of video bingo for experienced players looking for something new and up-to-date.
Features to make you go Bingo!
The new features to Super Showball give it an interesting twist over its traditional predecessor. Let's take a closer look at some of these new features and how they help to change the game.
First up is the new Jackpot mechanic. To trigger a Jackpot a player must win a Bingo prize while playing with all four tickets active. In addition to this they must also do this with 30 balls or fewer. Jackpots offer the potential for big wins by paying out 4000x the selected bet per ticket value.
The second feature we are going to explore is the Free Balls mechanic. Under this feature every extra ball has the chance of being awarded to a player free of charge. A player can receive up to five Free Balls per round.
The final and most exciting feature is the Mystery Prize. Every time a player purchases an extra ball they have the chance of winning a Mystery Prize as long as they are playing with all four tickets. Each Mystery Prize has the chance of unlocking multipliers that can boost a player's bet up to a maximum of 11000x. These prizes are Copper (10x), Silver (50x), Gold (250x), and Diamond (1000x).
The numbers of the game
Super Showball is a medium-high volatility video bingo title. The base game offers a payout percentage of around 94% and a total hit frequency of around 42%. The bet limits range from a minimum of 0.10 credits to to a maximum of 40.00 credits.
The maximum possible prize in Super Showball is 167.080. Achieving this maximum prize is possible only with all four tickets enabled, with a max bet per ticket, and all 11 extra balls purchased. This is the only way to ensure eligibility for the Jackpot and Mystery Prizes to trigger. This does not however guarantee that these features will be triggered.
Some things to remember
As mentioned throughout the article, there is the option to purchase up to four bingo tickets per game. While it is possible to play with fewer than four tickets, doing so will make players ineligible for some of the bonus features.
Each bingo ticket has 15 different numbers and 19 winning patterns. The game features 60 bingo balls numbered from 1 - 90 and 30 balls are randomly drawn at the beginning of each round.
After the first 30 balls are drawn there is a chance for the extra ball stage to be activated. The extra ball stage is possible only if there are one or more numbers on any of the tickets that have the chance to complete a winning pattern of 8x or higher value. Extra balls are offered as a purchase of up to 11 extra balls. If the player decides not to purchase any extra balls then the game ends.
Ready, set, bingo
Super Showball offers up Video Bingo action that will be at once familiar and new to many experienced Video Bingo players. The game retains much of what works and introduces many new and innovative features without breaking the mould of what makes Video Bingo great. All of this comes with ease-of-use and greater accessibility and convenience. Spin Palace is proud to present Super Showball alongside a number of other great online casino titles.