12 Films That Won Us Over In 2019
Films, Top films 2019
Source: Wikimedia
Don't spend hours scrolling through Netflix trying to find the right movie to watch. We already did it for you! Here are Spin Palace's top 12 movie picks for 2019, featuring everything from chilling horror to rom-coms. Plan your next night in with an online casino game and a jackpot-worthy movie. You'll even find some gaming themed ones, like the thriller Game Over. Read on for more.
1. Best Horror: Happy Death Day 2U
This sequel to 2017's Happy Death Day came out in February. It's a black comedy slasher take on horror, with a lot of the same gore from the original. The main character, Tree (Jessica Rothe), is back on a new chilling adventure through paradoxical death loops, a single day played over and over again and always ending in murder. The movie follows Tree and her friend Ryan (Phi Vu) as they try to make their way out of the gory loop.
2. Best Romance: Berlin, I Love You
February also brought us Berlin, I Love You, a star-studded instalment in the Cities of Love series that brought us Paris, Je T'Aime. It brings together ten love stories set in Berlin, and deals with modern themes like the refugee crisis and harassment, as well as classic romantic themes. Stars include Keira Knightley, Helen Mirren, and Luke Wilson.
3. Best Comedy: Isn't It Romantic
Isn't It Romantic is both satire and comedy, with a little romance and fantasy thrown in too. It was released in February, and moviegoers loved how it poked fun at rom-coms, with young stars like Rebel Wilson, Liam Hemsworth, and Adam Devine. Natalie (Wilson) wakes up to find herself trapped in a rom-com and trying to break the clichés.
4. Best Action: Maleficent: Mistress of Evil
This October sequel to Maleficent is set to become another Disney favorite. It's a dark fantasy adventure starring Angelina Jolie as an evil fairy Maleficent, a character who first appeared in Sleeping Beauty. Elle Fanning plays the queen of the Moors, Aurora, who was cursed as a child by Maleficent in Sleeping Beauty. Now she has to fight for her beloved and her kingdom.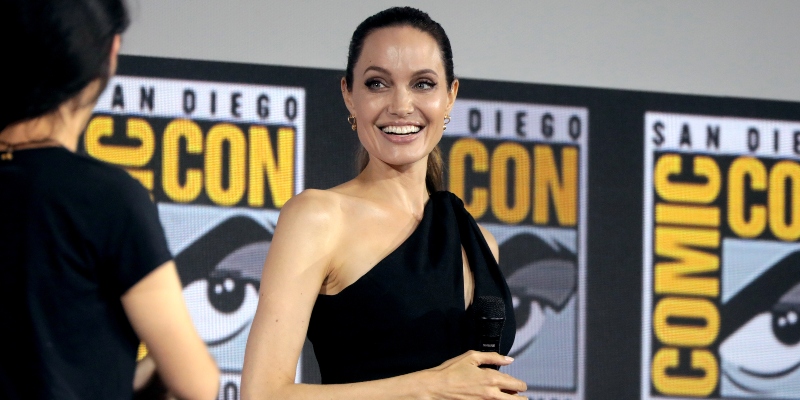 Source: Wikimedia
5. Best Science Fiction: The Wandering Earth
The Wandering Earth is a Chinese sci-fi film that came out in February, based on a novel of the same name. Set in 2500, it follows a group of young people trying to save humanity. The sun is dying, and everyone has to escape before it engulfs the Earth. The film stars Jing Wu and Chuxiao Qu and was a big hit in China and the US.
6. Best Documentary: Leaving Neverland
In January, Director Dan Reed premiered the award-winning Leaving Neverland at Sundance. It's a shocking documentary about Wade Robson and James Safechuck, who allege that they were sexually abused by Michael Jackson when they were children. It investigates the story of what happened at Neverland Ranch and looks at larger themes of abuse.
7. Best Adventure: Ne Zha
This August animated Fantasy Adventure film written and directed by Jiaozi tells about the birth of the demon child Nezha, a Chinese mythological figure. He was born with special powers and the film tells stories of how he helps fight demons. It's set in a beautiful landscape with impressive computer animation that will delight animation lovers.
8. Best Western: Never Grow Old
The Western Never Grow Old, starring Emile Hirsch and John Cusack, hit theatres in March. It's set in a frontier town where the local undertaker must decide if he should take a stand against a gang of murderous outlaws when his family is threatened.
9. Best Animation: The Lion King
This remake of the 1994 classic is a beautiful photorealistic Disney film, released in July. It features stars like Donald Glover, Beyoncé, and Seth Rogen, and tells the tale of the lion prince Simba learning about bravery after his father's murder, when he has to face the evil Scar and his army of hyenas. The remake is a creative new take on an all-time favorite.
10. Best Thriller: Game Over
Game Over is an Indian psychological thriller about a young woman (Taapsee Pannu) in a wheelchair who must defend herself and her home from a mysterious intruder. She's a game designer with a great fear of the dark and PTSD whose only solace is gaming. She finds herself stuck in a dangerous real-life game, which she has to play her way out of.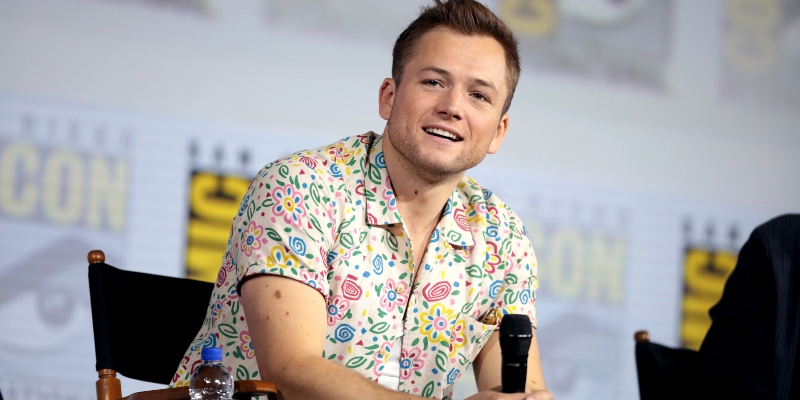 Source: Wikimedia
11. Best Drama: Rocketman
Rocketman is a biographical film about Elton John (played by Taron Egerton), which tells the story of his rise to fame. It features his music and details the surprising tale of how he became an icon. It was released in May and received many glowing reviews.
12. Best Romantic Comedy: Long Shot
Long Shot is the hilarious story of Fred (Seth Rogan) trying to pursue his childhood crush (Charlize Theron) who is now the US Secretary of State and considering a run for President. It premiered at South by Southwest in March and was praised for the lead actors' amazing chemistry and sharp comedy.