Become A Treasure Hero
Slot games, Treasure heroes, New slots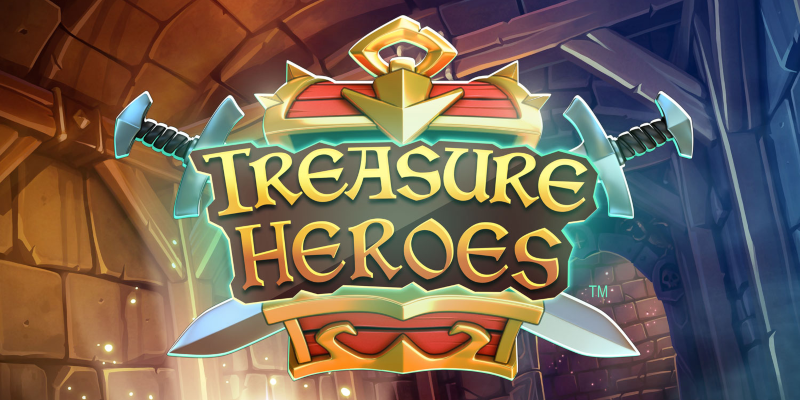 Source: RABCAT GAMBLING
If you think you have what it takes to be a Treasure Hero, then your game awaits! This new adventure video slot, available at Spin Palace starting 5 March 2020, will let you prove yourself as you go after long-lost treasures! Find out what's in store.
The legendary dungeon maze
Legend has it that thousands of years ago, when the Kings were defeated by the evil Dark Hordes, they had to hide their treasures underground. It's up to you to be the hero who finally makes it through the maze of obstacles blocking the riches. Many adventurers have tried…do you might just have the lucky streak it takes to get to the prize?
When you play Treasure Heroes, you'll enjoy a classic 5x5 video slot that's as filled with special features as the dungeons are with gold! The setting for this epic adventure is a dark enchanted chamber, transporting you to a fantasy world where you're the hero everyone has been waiting for.
This game was created by RABCAT GAMBLING for Microgaming. The rich colors and stunning graphics make game play even more fun. And with seamless high-quality graphics, you'll never miss a beat on your road to glory. You'll love the beautiful symbols on the tiles, like the lantern, dragon shield, crystals, chests of gold, and keys. There are also game character tiles for the magician and the warrior.
Cluster Wins and Moving Walls
Treasure Heroes is based on cluster wins instead of pay lines, so to win, you just have to get six adjacent matching symbols. You'll then win credits based on how many coins you won times your bet. You can see the pay table in the game to see how each symbol will pay out. The treasure chest full of gold is the highest symbol.
But the chambers of the ancient treasure also hold lots of magic—like the Moving Walls. When you land a winning spin, you'll see the walls start to move around you…setting you up for additional wins! They symbols will shift up and down then left and right, new symbols will fall into place, and you can score additional wins from the resulting combinations. This feature will keep going until there are no more wins, so hold on to your hat and watch your gold pile up!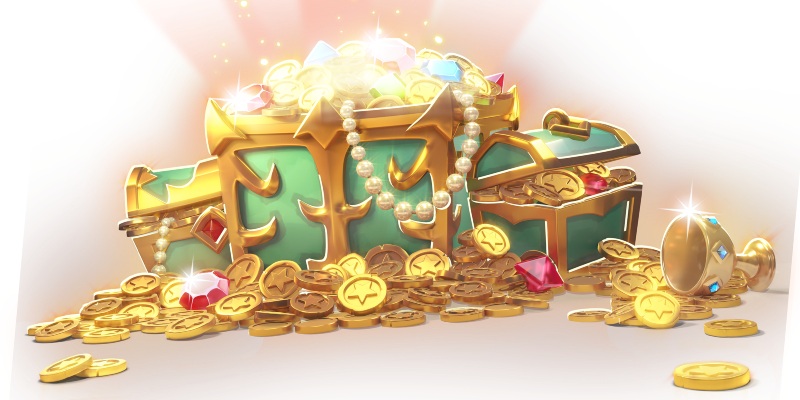 Source: RABCAT GAMBLING
Free Spins and Scatters
On your journey through the maze, look out for the scatter symbol! If you land two of these in one spin, whether it's an initial spin or during the Moving Walls feature, you'll get 10 free spins to move you along on your journey. The doors to the glimmering Treasure Chamber will open up for you, revealing new chances to win.
If you have any Magician or Warrior symbols on the reels when you get into the Treasure Chamber, they'll turn into random fixed wilds, and stay in place throughout the free spins round to boost your chances at winning big. They can combine with any other symbols to complete combinations.
While you're in the Treasure Chamber Free Spins feature, free spins don't get retriggered while they're playing out, and the Moving Wall feature is not available. Just sit back and watch your wins rack up!
Game Play
You can also boost your chances of winning with the bright blue Wild symbol. This can combine with other symbols around it to create winning combinations. It can change into anything but the free spins scatter symbol.
While you're playing, you can see your chosen multiplier, bet, and available credits at the bottom of the screen so you can watch your pile of gold grow as you get closer and closer to becoming a true Treasure Hero.
You can choose bets ranging from a minimum of 0.20, up to a maximum of 10, letting you choose the pace for your adventure. And since Treasure Heroes is available on desktop as well as on mobile, you can go on an epic adventure any time!
Treasure Heroes is a medium volatility slot with a total hit frequency of 17.03%, so you'll be on your toes through the whole adventure as you spin your way toward riches. Go ahead and put on your battle armor and grab your sword so you're ready to begin the quest on 5 March! The path toward the treasure is full of twists and surprises…you never know where the gold will be hiding.
While you're waiting for the release, check out Spin Palace's other awesome adventure and fantasy-themed slots.