Wagering Requirements Basics
Entertainment, Gambling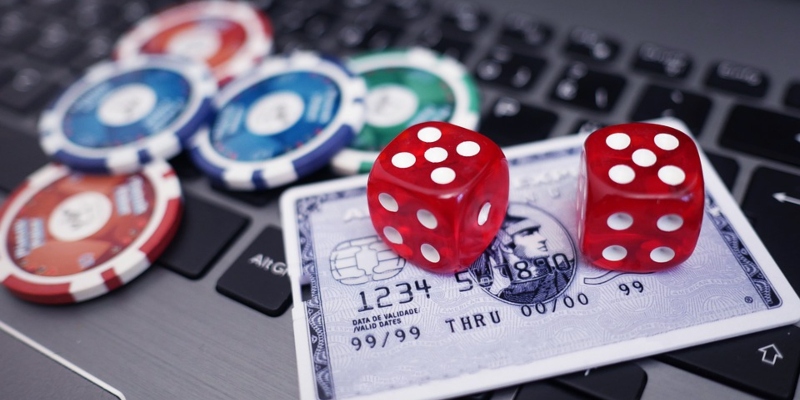 Source: Aidan Howe, Pixabay
Casino wagering requirements can be confusing to players new to online gambling. They sign up to a new online wagering site, receive their free bonus, and decide to take a few spins. But then, when it comes time to cash out, they can't. Players can put these wagering tips and tricks to the test when they have a free moment on Spin Palace online mobile casino.
What is wagering?
In the world of online gambling a wager is money spent on placing a bet. This bet can be on online slots, online table games, or online sports wagering. If a player is asked to place money on it for a chance to win more money, then it's a wager.
What wagering requirements are
When a new player signs up to an online casino they will likely receive bonus money as a reward to get them started. Most casinos will grant this money to players on the condition that wagering requirements are met before any winnings can be withdrawn. The wagering requirements vary between casinos as does the bonus money offered. These requirements often stipulate a minimum number of wagers or minimum withdrawal limit.
Sometimes these requirements are also called "rollover requirements" or "playthrough requirements". These essentially mean the same thing. They are called this because a player is required to "play through" or "roll over" their bonus before they can begin withdrawing their potential winnings.
Why these requirements exist
Wagering requirements don't exist to spite players or make it more difficult for them to get their money. The real reason for having wagering requirements is so that online casinos can comply with regulations aimed at targeting money laundering scams. Without these regulations in place, criminals would be able to use online casinos to clean their illegal money.
What is money laundering?
Money laundering involves criminals using legitimate means to process money gained through crime in order to make that money look legitimate. The International Monetary Fund estimates that $1.5 trillion is laundered across the globe every year. It is safe to estimate that multiple millions of these laundered funds pass through online casinos.
Money laundering is usually carried out in three phases. The first is Placement, during which illegal money is deposited into the financial system, such as an online casino. The second stage is Layering, whereby this money is then used in a number of complex transactions, such as placing bets. The final phase is Integration during which the money is withdrawn into different legitimate accounts.
Laundered money is harder to track and seize once it's been cleaned, which can then fund more criminal activity. Online wagering sites are required by law to do their part in trying to curb money laundering in this fashion. Wagering requirements are just one such way that casinos adhere to these laws and regulations.
Source: Webandi, Pixabay
Any online casino worth its salt should have its wagering requirements clearly stated and easy to find. Legitimate online casinos are bound by the laws of the gaming authority that they adhere to. Usually these can be found inside the site's Terms and Conditions, or sometimes inside an email.
Players should always be sure to look over the Terms and Conditions before signing up to an online casino. Any online casino subscription is made with the assumption that every new player has read the casino's terms. Players may even be required to click a button, or tick a box stating that they have done so. Always read the fine print, especially when it comes to free bonuses.
How to calculate requirements
Calculating wagering requirements takes a bit of math on the part of players. It can be tedious, but knowing how to work it out will be invaluable to players selecting a new casino.
So let's look at how the math behind a wagering requirement is calculated. Let's say that a casino offers a sign-up bonus of $50 for new players who make a $20 deposit. This bonus comes with a 5x wagering requirement. The total dollar value of the wagering requirement is then calculated by multiplying the bonus by the factor of the requirement.
Let's do some simple math: $50 (sign-up bonus) x 5 (wagering requirement) = $250.
This means that the total dollar amount for the wagering requirement is $250. Therefore, a player must wager a total of $250 before they are able to withdraw any money from their casino account.
Some casinos also require players to factor the amount of their initial deposit into this calculation. To do this players need to add the bonus amount and the deposit amount together before multiplying.
Let's do some more math: $50 (sign-up bonus) + $20 (deposit amount) x 5 (wagering requirement) = $350.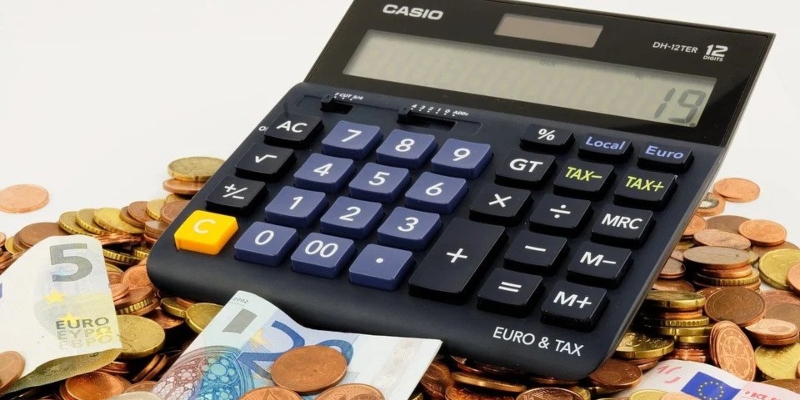 Source: Bru-nO, Pixabay
Can wagering be avoided?
If players hope to hold onto their free sign-up bonus then the short answer is no. Players do have the option of not claiming their free bonus, but this is not recommended. These bonuses are designed to help players get started by multiplying their starting funds several times over. They also allow players to get a feel for the casino and its games without having to use just their own money.
What are wager-free bonuses?
Those who still aren't happy with the prospect of wagering requirements can also look for wager-free casino bonuses. Wager-free bonuses are often smaller than regular bonuses, but don't require players to meet the requirements before withdrawing their potential winnings. Sometimes these casinos do require players to make at least some deposit before being able to make a withdrawal.
Different sports wager types
When it comes to online sports wagering, placing bets is not as cut-and-dry as it is with say an online slot machine. There are a number of bets that players need to learn before they can start working towards those wagering requirements.
The most typical kind of bet is a Win Bet, also called a Moneyline Wager. This bet can be used in almost every sport and is simply placed on whichever side a player thinks will win.
Point Spreads are bets that require a player to determine the margin of points that one side will win by. These bets also require work on the part of the bookmaker who must deduct points from the favourite to win and give points to the underdog. This is done to level the playing fields between the two sides.
Handicap betting involves altering a player's chance to win while also altering their odds. A player can effectively increase their payout and own odds by also making their bet harder to win.
Totals betting, sometimes known as Over-Unders betting, is another popular betting type. Totals betting challenges players to predict whether or not the final score for a match will come in above or below a predetermined score.
Prop bets, also known as Proposition Bets or Specials, allow players to make bets on special outcomes or events in a match. Such events might be who scores first, or which player is voted the player of the match.
Futures, or Outrights, are bets placed on the outcome of a long-term event rather than a single match. For example, this might be betting on the winner of a months-long tournament before it even begins.
Parlays, or accumulators, involve making several predictions as part of a single bet. All the predictions have to come true in order for this bet to be successful, otherwise the bet is considered void.
Progressive Parlays are similar to regular Parlays but have slightly lower risk. While players are required to make several predictions, they are allowed to get some of them wrong. The downside is that each wrong prediction comes with a reduced payout.
Full Cover bets are also similar to Parlays in that they involve multiple selections. However these differ slightly in that they don't count as a single wager. They instead count as multiple wagers that cover every possible outcome for an event.
Teasers and Pleasers are types of Parlay bets that can only be placed on American Football and Basketball. Teasers are easier to predict, while Pleasers are more difficult.
If Bets and Reverse Bets are another twist on the Parlay formula. They work by placing a number of wagers in the same way as a Parlay. However, the difference is that the bets work in sequence. Each prediction in the sequence must come true before the next one comes into play.
A Run Line bet is a special type of Baseball bet that works similarly to a point spread. However the spread is secured to 1.5 runs.
A Correct Score bet is popular in Football (Soccer) and is made by trying to precisely predict the final score for a match.
Time to get wagering
Players who have read through our helpful wagering guide should know now everything they need to work towards their online wagering requirements at Spin Palace online casino.