Developing Slot Machine Strategies That Help You to Win
Slots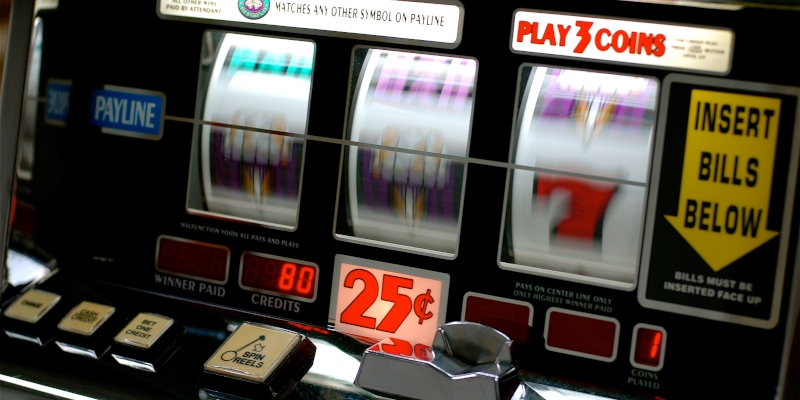 Source: Jeff Kubina
Some people play slot machines for a bit of fun and want little else from the experience. For the average player, they can be diverting and certainly entertaining for a few spins, at least. Indeed, you never know when you might even win. Of course, there is nothing wrong with this light-hearted approach to slot machines. Like other forms of gambling, playing them should be enjoyable, after all. However, some people like to take slot machines a little more seriously. For example, if you want to increase your chances of winning, then there are certain strategies that you could put in place to help. For many, developing better ways of gambling adds to the pleasure of playing things like slot machines. Far from taking away the fun, getting into the details of the way such machines operate can make the entire experience more pleasurable. If you are looking for some tips about how to win more often when playing slots, then read on for some great tactical ideas that any player can make use of.
Understand the Return to Player Rate
The return to player (RTP) rate of any slot machine gives you an indication of how likely, or otherwise, you are to win. Essentially, the RTP sets the rate of how much money a machine will pay out for every stake that is placed in it. The higher the rate, the more likely it is that you will receive a win. You can look up the RTP rate of various slot machines fairly easily on the internet. Once you have done so, it becomes child's play to only gamble using the machines with the higher RTP rates and to avoid those with lower ones. This simple step will mean you can increase your chances of winning overnight and it is one of the keys to enjoying greater success when playing slot machines. Crucially, this tip works for online slots as well as physical ones. Any RTP that is set at around 96 per cent, or above, is certainly worth playing.
Join the Slot Club
If you are playing at a casino, then there is usually a club that you can join that is specifically set up for slot players. They are sometimes called player's clubs or loyalty clubs but they are, in essence, the same thing. It is the way that casinos track the winning rates of their gamblers. In most cases, you swipe a card to identify yourself. What the casino gets is data on you and the way in which you are choosing to gamble, for example, which slot machines you favour. As a result of playing, you will earn credit in the form of points. You can then exchange them for rewards, such as drinks. Joining may not mean your slot machine pays out more, but at least it helps you to eat into the casino's house advantage.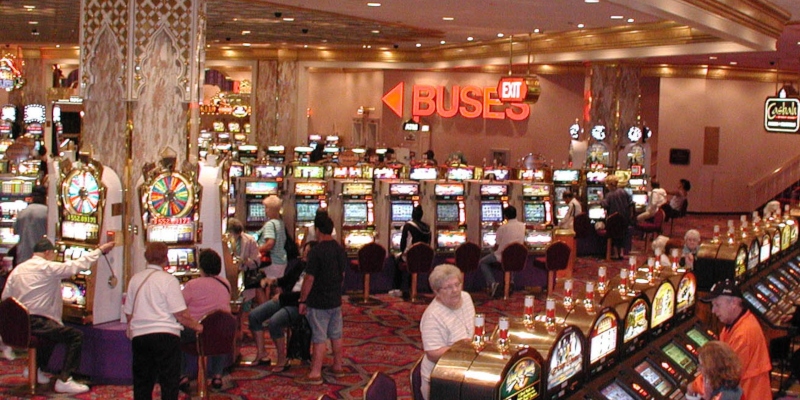 Source: Raul654
Check Out the Slot Machine's Volatility
Like the RTP rate of slot machines, the volatility of each one can be looked up, as well. What the volatility relates to is the size and frequency of payouts. Although the RTP rate may set how much is paid out over an average period, the volatility determines whether those payouts will be large or small. In other words, a slot with a low volatility will pay out more often than one with a high volatility. Low volatility machines consequently offer a greater likelihood of winning, albeit with lower prizes. Conversely, higher volatility slots pay out less often but offer a greater chance of winning big. If you only have a few minutes to play a slot, then a low volatility machine is likely to be the best one to choose. If, on the other hand, you are determined to play for a longer period until a reasonable payout occurs, then a higher volatility machine may be for you.
Bet Larger Sums
If you want to win big, then there is one way to increase your chances of doing so. This means playing slot machines with higher stakes. Typically, online casinos will offer slots with a range of different stakes in order to suit all sorts of customers. Different people have different gambling budgets, after all. Although you should only gamble what you can afford to lose – slot machines are there to make money, after all – playing those with the higher stake per spin will offer the biggest prizes. Choosing how far to go with this strategy will depend on your personal attitude to risk. Don't play a slot machine with such a high stake that your experience will be over before you know it. Instead, play one which offers the chance to gamble for a reasonable length of time whilst still maximising your chances of winning a decent prize.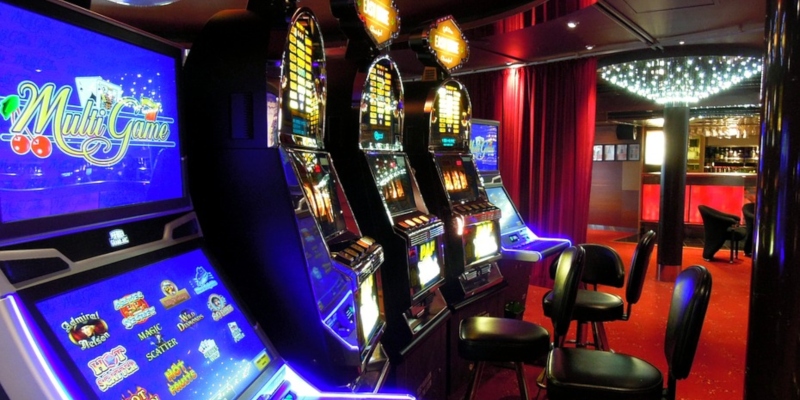 Source: Mayya666
Avoid Repeated Spins on Progressive Slots
Some people understandably enjoy progressive slot machines because they offer the chance of winning a life-changing sum of money. By all means have a spin or two on such a slot machine, but don't spend all of your money playing one. They offer the lowest chance of winning. Playing one is a bit like buying a lottery ticket. You wouldn't buy lots of tickets for the same lottery draw, so avoid continually playing a progressive slot and give it a spin or two before moving on to a machine with a more attractive RTP. Remember that the huge jackpot that you will see associated with a progressive slot is there to be eye catching and doesn't represent a true chance to strategise your gambling.