The Vault: A Brand New Slot Game Thriller!
Entertainment, Gambling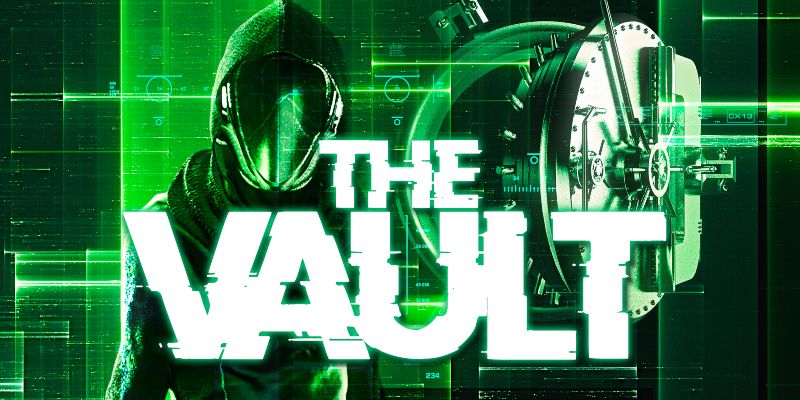 Source: Microgaming
What do you get when you combine Ocean's 11, La Femme Nikita and To Catch A Thief? You get The Vault, a smart, stylish and high octane 5-reel slot game that hit the online casino streets on 28 April 2020! So if you're looking for a thrilling slot game that will provide you with oodles of fun and entertainment, you've found it!
The Vault: Theme and Design
The Vault is a sophisticated noir crime caper that is escapism at its finest. Your avatar is Jewel, a cat burglar who is tasked with carrying out a daring heist on a chic Parisian art gallery. The target is "The Pink Diamond", the world's largest diamond (which is probably inspired by The Pink Panther diamond, from the iconic 1963 film of the same name starring Peter Sellers).
The vault, obviously, is located inside a highly secure compound replete with high-tech laser beams and other security protections. The premise, game environment and visuals of The Vault are heavily influenced by blockbuster action films and major PC games.
Here's a fun fact. Jewel is modeled after Lisbeth Salander, the protagonist in Stieg Larsson's Millennium trilogy. With that in mind, you know the game is going to be a riveting one.
To maintain the excitement of players, the game's Swedish developer, has included additional audio-visual effects during bonus stages. Players will be amped up by the frenetic pace and sounds of alarms, smoke bombs, helicopters and the wails of police sirens as they close in on the top prize.
True to its theme, the game uses gold bars, emeralds, jewels, and pink diamonds as reel symbols. It also uses multiple background images such as a vault room and diamond display podiums. On top of that, other symbols and navigational elements of the game have a distinctively console-game feel. This will make the game seem comforting and familiar to regular gamers.
With its 3D visuals, gripping music and exhilarating gameplay, Snowborn Games and Microgaming have hit the bullseye. As far as slots go, The Vault has truly raised the bar!
Game Mechanics Of The Vault
The Vault is a five-reel and three-row online slot game. Unlike most other online slots, it has a limited number of paylines – 20, to be exact. It uses the Wild symbol concept, but has no Scatters, so winning combinations are always sequential. There are bonus triggers for multipliers and free spins, even for the free version.
This exciting online casino escapade has a default bet of 10,000 and a maximum bet of 100,000. There is a spin minimum and maximum wager of 0.20 and 20 respectively, while the default per spin bet is 2.00.
The Vault has a decent RTP (return-to-player) at 96%. However, this is an extremely volatile game, so the total hit frequency is a relatively low 19.97%.
Paylines are calculated from left to right, and winning combos are calculated per line. While only a single payline is paid per spin (the highest), coinciding wins on separate paylines are also tallied for winning totals.
The developer has incorporated a dynamic scaling feature on the game, so it will fit perfectly on any screen size and device. The game also offers support in 32 languages, because diamond thieves may come from anywhere around the world.
Exciting Features of The Vault
The Vault is a feature-rich online video slot game that will provide you with so much entertainment. Among its many features, the following three stand out.
• Free Spins
Free spins are triggered when players land on two or more Bonus symbols, and extra spins are subsequently added when players land more Bonus symbols during the session. The Vault Bonus is only triggered when you land five Bonus symbols, which will give you 10 free spins with a 3X win multiplier. While you're in the Vault Bonus mode, you can earn as many spins and multipliers as you are able to – there is no theoretical maximum limit.
• Wilds and Expanding Wilds
Similar to most slot games, the Wild symbols can replace any other symbols on the reels – with the exception of the Bonus symbols. During the Vault Bonus stage, the entire middle reel expands into Wilds. Your winning probability has suddenly improved by 20% at this stage!
• Multipliers
Multipliers begin at 3x the base game bet. The value will go one higher with every 1X symbol that you land.
Conclusion
The Vault is a high-risk yet lucrative game characterised by its frenzied pace, high volatility and limited paylines. If you're a risk taker who lives on the edge like your avatar, Jewel, then The Vault is the perfect slot game for you!