The Best And Worst Times To Change Jobs
Economy
Source: Pixabay
Recently, we shared an article with you about travel, and then we thought – how about other times in our lives, when we are in-between jobs, or thinking about changing careers? This is something we are all familiar with, and the process of job hunting can often be a physically and mentally exhausting task. We hope you enjoy reading the tips we've compiled for you, and you can always take a break from job hunting and wind down at your favourite mobile casino.
What is the best time of the year to job hunt?
Source: Pixabay
According to research, the best time of the year to look for a job is January and February. This is the time when many companies are going through a refresh, and looking to expand into new projects or tasks – which always requires new people. January and February are also the months when companies receive sales forecasts and updated budgets.
It's best, of course, to wait until after the holiday season, because businesses slow down during the festivities. But on the plus side, most companies slow down their hiring during December, which means that by the late January, there are a lot more jobs on the market.
So how to be ready for this "job hunting season"? It's very easy, and we hope you like the list of best tips we've compiled, below!
Keep your resume updated year-round. You never know what's around the corner, and it's best to be prepared.
Improve your skills, your qualifications or add new experience. Education is an essential part of building a career, and one should always be willing to expand one's knowledge and experience.
Don't give up! Sometimes it can seem dark for sure, and it's hard to get motivated to look for a new job. But the hardest thing about is actually just getting started – once you get the ball rolling, it becomes easier and easier. Start the search, go to any and all job interviews you get offered, and use it as practice. Like everything, job hunting is a skill, and any skill can be learned.
So how about a situation when you are already employed? When should you start looking for a new position?
Source: Pixabay
Research shows that you should start looking for a new job three to four months before you plan needing a job. It might take time to find something that suits you, in your preferred location, and it can strongly depend on your industry and economic situation in your city. So it's always good to plan ahead.
And how should you start looking for a job, when you are finally ready? Again, that's easy.
Update your resume, and your LinkedIn profile. Apply for every job that you want to do – full effort! Don't put it off, and look every day. Comb through job boards, sign up to mailouts, apply via LinkedIn. Research companies that you could and would like to work for, and submit your resumes through their 'career' webpages or emails on their websites. But most importantly – persevere and don't give up.
What is the worst time of the year to look for a job?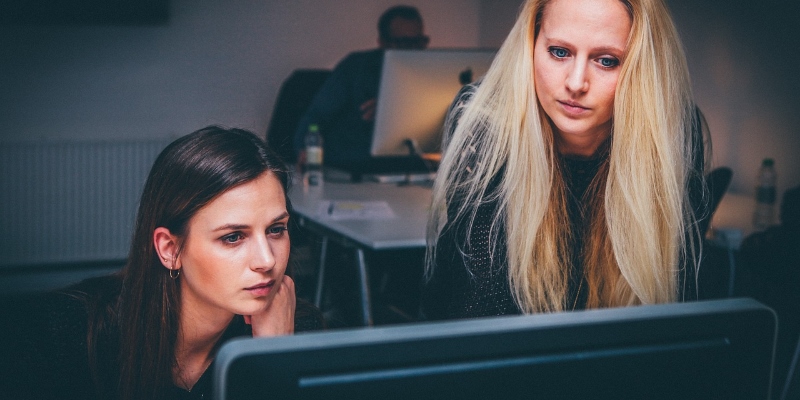 Source: Pixabay
We talked above about the best times to look for jobs, but what's the worst time to look for a job, so you don't waste your time?
Summer months are probably the slowest time. In the southern hemisphere, these coincide with the festive season, and there are barely any companies that hire new staff over December and January. The companies are operating on minimal budgets in the end of the year, and skeleton teams – so there is hardly any hope in trying to find a good position during this time of the year.
On the plus side, we are lucky here in New Zealand – in the northern hemisphere, companies slow down both for summer AND the holiday season! We are lucky in that, for us, these two coincide. By February / March, economic situation in companies usually improves, and that's the best time to look for work.
General hints
Source: Pixabay
We hope you have found these tips useful. It's well known, of course, that it's easier to find a new job if you are currently employed – in a funny kind of way, this makes you seem more desirable to the employers! So it makes good sense to stay employed in your current situation until you find something better and more attractive.
We would like to wish you all the best in your new endeavours!