Relive The 80s With The Electric Avenue!
Entertainment, Gambling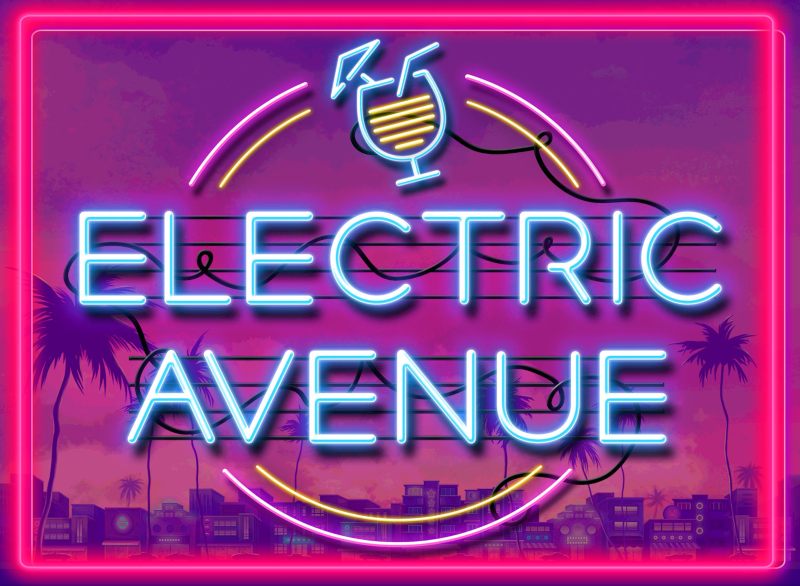 Source: All41
Are you yearning for the days of big hair and perms, Duran Duran, shoulder pads, head bands, Ray-Bans, and Tom Cruise? Do you long for retro consoles like SEGA, Atari and NES featuring games with bright colours, rhythmic synth music and pixelated letters and images? We totally get it, man. That is why we're so pleased to announce the arrival of the Electric Avenue slot game, which is designed to capture the spirit of the 1980s! What's more, Spin Palace is the only online casino which has been granted exclusive pre-launch access to the game before its release! So join in the revelry for one month beginning from 12 May 2020. To paraphrase Mr. T, we pity the fool who miss this amazing opportunity!
What Is Electric Avenue?
Electric Avenue is a 6-reel and 4-row slot game produced by indie game developer All41 Studios exclusively for Microgaming. The game was developed to expand Microgaming's retro-themed slots portfolio as well as to introduce a game which offers multiple free spin opportunities for players. Electric Avenue also boasts an incredible prize money of £205, 000!
The Theme of Electric Avenue
As previously alluded to, Electric Avenue's art concept is based on the 1980s, which includes captivating visuals, music and sound effects from the era. The game's backdrop is a nondescript row of beachfront properties and palm trees that screams of Miami. The game symbols include pink boomboxes (stereo), purple hi-top sneakers, Polaroid cameras with a flash attachment, multicoloured Rubik's Cubes, and cans of sodas. The game also features four avatars featuring men and women clothed in typical 80s garb – one of them is even wearing Michael Jackson's red jacket, popularised in the Thriller music video!
Source: All41
Our favourite, though, is the Scatter symbol – it's a freaking DeLorean! In case you were living under a rock during the 80s, the DeLorean was the time travelling-car used by Dr Brown and Marty McFly in the Back to the Future movies! Oh, and did we mention the borders and outlines are lighted in snazzy pink, yellow and purple neons?
With so much attention to detail, the game is bound to offer an exceptionally immersive experience inside its 1280 x 720 screen footprint.
Electric Avenue's Game Mechanics
Electric Avenue utilises its six reels and four rows to create 4,096-win combinations. Players can place bets of up to 820,000 coins and the top prize is £205,000, which sits on the higher end of online slots prizes in any online casino! Wins are awarded from left to right, and only one winning combo – the highest amount – is paid out per spin.
The RTP (return-to-player) is a respectable 96.37%. Due to its high volatility, the hit frequency is 25.70% (or once in every 3.89 spins). The default coin size is 0.2, but players can play in 0.01, 0.02, 0.05 and 0.10 units – up to 200 coins. The minimum and maximum bets are 0.20 and 30.00 respectively.
Wilds can appear on four of the six reels, namely, 2, 3, 4 and 5, and the multipliers are 2x, 3x, 4x and 5x respectively. However, multipliers are limited to only two Wilds. Wild symbols can substitute all symbols in the game except for Scatters. This includes the Power Wilds which may appear during the Electric Free Spins, which we will cover in the next segment.
Scatters allow players to score winning combos from any position, as well as earn free spins if three or more land on the reels.
The Boombox offers the highest return in the game, with a prize of £50 if it lands on six reels; even three reels will still get your £2.00. The Polaroid comes in second, with £10 for six, while the sneakers and Rubik's Cube bring in £4.00 each. The Ray-Ban, soda can and playing card suit bring up the rear with returns of between £1.50 and £2.50.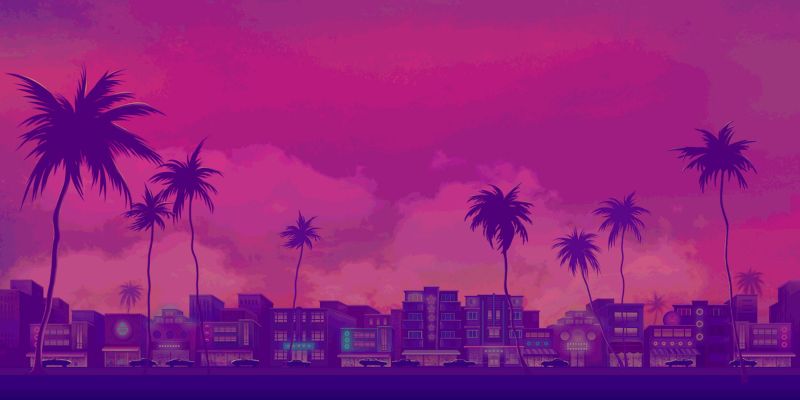 Source: All41
Electric Avenue's Spin Extravaganza
The game's free spins are triggered when players land three or more Scatters during a spin. But here comes the cool bit – players may choose from either the Electric Free Spins or the Neon Free Spins.
Electric Free Spins
This option offers players seven free spins. All Wilds will be upgraded to Power Wilds during the free spin period. The Power Wild will become a sticky on a specific reel for the duration of the free period, so only the remaining reels will spin thereafter. If an entire reel is filled with Power Wilds (four), players will receive three additional free spins, up to a maximum of 19 free spins.
Neon Free Spins
Players will receive 10 free spins if they choose this option. The highlight of Neon Free Spins is the Wild Wheel feature, which grants players the opportunity to win with an up to 55X multiplier on reels 2, 3, 4 and 5! If a Wild Wheel contributes to a win, your win will receive a multiplier ranging from 11X to 55X. The Wild Wheel lands on every two spins, on average, so there's a good chance you're going to land one.
Are you as excited as we are to join this retro joyride of bad hair and questionable fashion choices? Then put on your Don Johnson's blazer, push the sleeves up, and start spinning!