Lock A Luck: A New Online Slot Classic
Slots, Easy slots, Online slots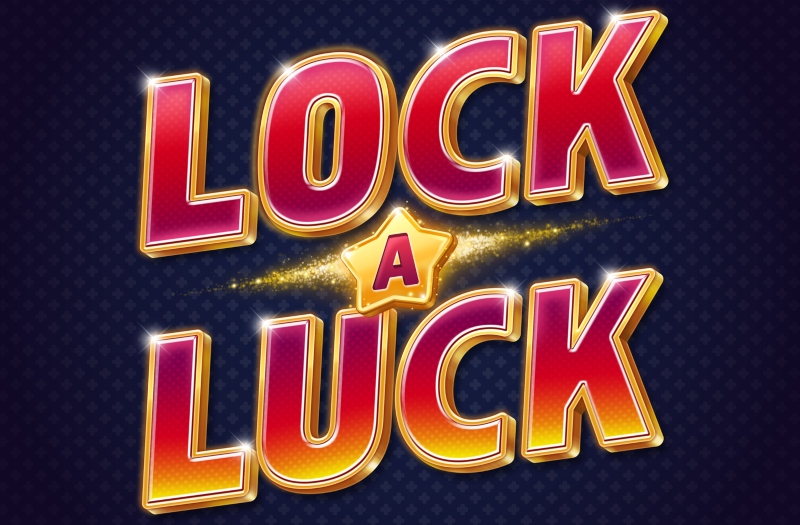 Source: Microgaming
These days there's an online slot machine for everything, with crazy themes and hard-to-grasp mechanics. But if you're looking to get back to the basics for some good old-fashioned slot-spinning fun, Lock A Luck might just be your lucky game. This bright new take on one of the most classic online casino games is an easy and fun game for anyone to play. So if you're ready to take a few spins, you can find it at Spin Palace starting 12 November.
A bright vision of a classic
The first thing you'll notice about Lock a Luck is how it draws you in with its bright colours, shining icons, and glittery animations. The design is a nod to the feel of a classic casino slot game, with flashing lights that add excitement to every turn. You'll also feel yourself transported to an old-fashioned casino with the game's soundtrack, which is an upbeat, jazzy tune that accompanies you as you play. You can almost hear coins tinkling in a retro Vegas casino as you win it big!
This game was designed by All41 Studios for Microgaming. They focused on recreating a live casino experience for mobile players who want to immerse themselves in the simple fun of a slot machine without all the complex rules. This game is great for casual and occasional players, complete beginners, or anyone who wants a laid-back yet rewarding gaming experience.
Find your luck
Lock a Luck is set up on a classic 5x3 reel with 243 ways to win. That means you don't just win on straight lines, you also win on other patterns, giving you a higher chance of winning on every spin! The game will pay out on the highest winning combination per symbol match, multiplied by your bet. Just spin the reel with a touch of a button and watch as the patterns fall into place, revealing your winning combinations.
Lock a Luck is also special because it has the unique Locked Reels feature on every spin. This feature will lock two random reels side by side, so that they move as one. That means the symbols that land on the Locked Reels will always be identical, giving you a higher chance of hitting a winning combination. But the Locked Reels don't stop at two—as you play, you could see the selection of reels expand to three, four or even five. You never know when the game will lock more reels to boost your chances at matches. The more reels lock in, the more can you win!
Source: Microgaming
Game symbols and wilds
Lock a Luck is full of classic symbols, all animated with bright colours and shining graphics. The diamond is the most valuable symbol, followed by the red lucky 7 and the shiny horseshoe. You'll also see lucky symbols like the four-leaf clover and the double cherries, plus playing card numbers. Every symbol has increased payout depending on how many you line up—which is easier than ever with the locked reels! There are also frequent stacked symbols to further boost your chance at making matches. So you just have to choose…which of these symbols will be your lucky charm?
To make the game even more enticing, look out for the wild tile. This shiny red and gold symbol shows up on the reels to fill in the blanks in your winning combinations. It can substitute for any other symbol to complete one of the 243 different winning ways. Wilds can appear on reels 2, 3, or 4, boosting your luck even more.
Odds and options
Lock A Luck is a great choice for the beginner or casual player since it's straightforward and easy to understand. It also lets you start with a minimum bet of 0.20 so you get a taste of the game's action with having to spend too many coins. But with a maximum bet of 60.00, you can also play big to win big when you're feeling lucky—the maximum bet can win you up to 160,000 coins, or 80,000 credits!
This slot game has low-to-medium volatility and a total hit frequency of 27.74%, with a payout percentage of 96.37%. You'll stay on the edge of your seat while you watch the symbols spinning into place. You never know which spin could be your next lucky break.
A simple mobile option for all kinds of players
Lock A Luck is a great game to immerse players in the experience of a casino, including everyone from longtime slots player looking for something simple and fun to people who are just dipping into online slots for the first time. Plus, when you're playing in a mobile online casino like Spin Palace, you can tap into that casino atmosphere no matter where you are. Whether you want to take a few spins to try your luck or you're already feeling lucky and want to experience a winning streak, Lock a Luck offers a fun way to bring the casino to you! This new spin on a classic is sure to be a hit you won't want to miss.