Looking for ocean treasures? It couldn´t be easier than with Smooth Sailing™!
With the Connectify Pays™ free spins bonus, there's no end to the treasures you could unlock along your journey, especially if the double multiplier cruise ship docks on the fifth reel! Moreover, when you connect three, four, or five cruise ship symbols along the same win line, you will get a further ten free spins. Indeed, these may be smooth seas, but this thrilling high-stakes game is more than just plain sailing – with its wilds, multipliers and free spins, it invites the more adventurous among you to take on choppier waters, too! Sure to become your new, all-time favourite, the cutting-edge gaming features of this video slot mean Smooth Sailing™ will not disappoint! So, put on your captain hat and get ready to put both your sailing skills and luck to the test as we embark on this adventure!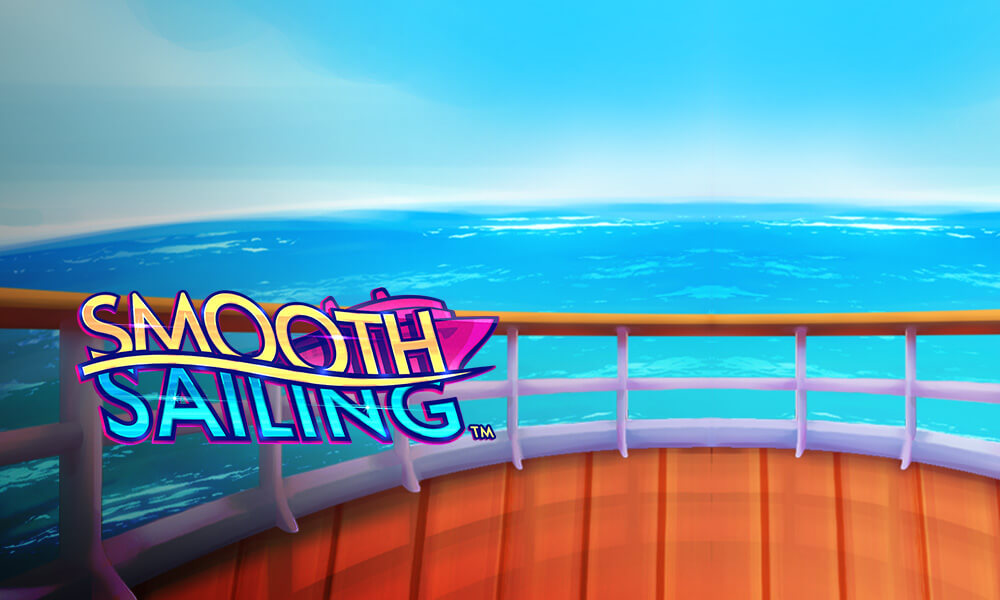 How do I make winning combinations?
In order to create winning combinations, you must match symbols along a line pattern. Symbols must be adjacent to one another in a line, starting on the first slot reel. All line wins pay left to right and are fixed for every spin, where only the highest winning combination will result in a prize if you are lucky enough to trigger more than one winning combination. Please remember that no prizes are guaranteed and there is always a risk involved with this kind of game, so it's important to ensure that you always play responsibly.
Does this game have Wilds?
Yes. Wild symbols will appear in the base game. They can be used to substitute other symbols, to complete winning combinations. Please note that wilds cannot, however, be used to substitute free spin and Gold Coin Bet™ scatter symbols.
What is the Gold Coin Bet™ feature?
The Gold Coin Bet™ is one of the fastest ways to earn free spins. It is an optional ante bet wager that basically introduces a second Scatter symbol to the reels, which doubles your chances of unlocking free spins. Gold Coin Bet™ scatter symbols can land anywhere on the reels, creating unique combinations of potentially winning symbols. You can turn this feature on and off by pressing the toggle.
What is Connectify Pays™?
Connectify Pays™ will be activated during the on-screen free spins feature, where you will connect gold, red, and blue cruise ship symbols to complete sets, which will increase your chances of winning Connectify Pays™ prizes. What's more, if you trigger a double multiplier on reel five, any prizes that you might win for connecting five symbols of a kind will be instantly doubled. It is possible to win more than one Connectify Pays™ prize per spin. Please note, however, that no winnings are ever guaranteed, and you must always play responsibly.