The perfect adventure for novice slot players and pros alike!
In addition to the Wild mermaid cards, the game features scatter symbols, which unlike other symbols, can be combined in any position. These scatter symbols unlock the Free Spins Selection, where there are five different Free Spin options to choose from. Each option offers a different number of free spins, each with a different multiplier. Generally speaking, the greater the number of spins, the lower the multiplier – and it's up to the player to determine the amount of risk they are willing to take on. We even have a Mystery Free Spin option, which randomly pairs 5, 10, 15 or 20 Free Spins with any of the Wild Win mermaid multipliers, helping you to discover even greater ocean treasures, whether you simply want to dip your toes into the waters and try something new, or are a seasoned pro looking to dive right into the deep end!
Mermaids aside, paying symbols also include the Ace (A), King (K), Queen (Q), and Jack (J). If you would like more detailed information on these symbols, please visit our pay tables. As always, please remember that gaming is meant to be fun and if you ever feel there is cause for concern, you should contact us immediately. Indeed, we are always happy to provide you with the latest advice and guidance on responsible gaming, and our number one priority remains to ensure that you're having a good time.
Brought to you by Half Pixel Studios and Microgaming, the visuals in this legendary lost kingdom are truly dazzling, just like the treasures that wait for you at the bottom of the ocean.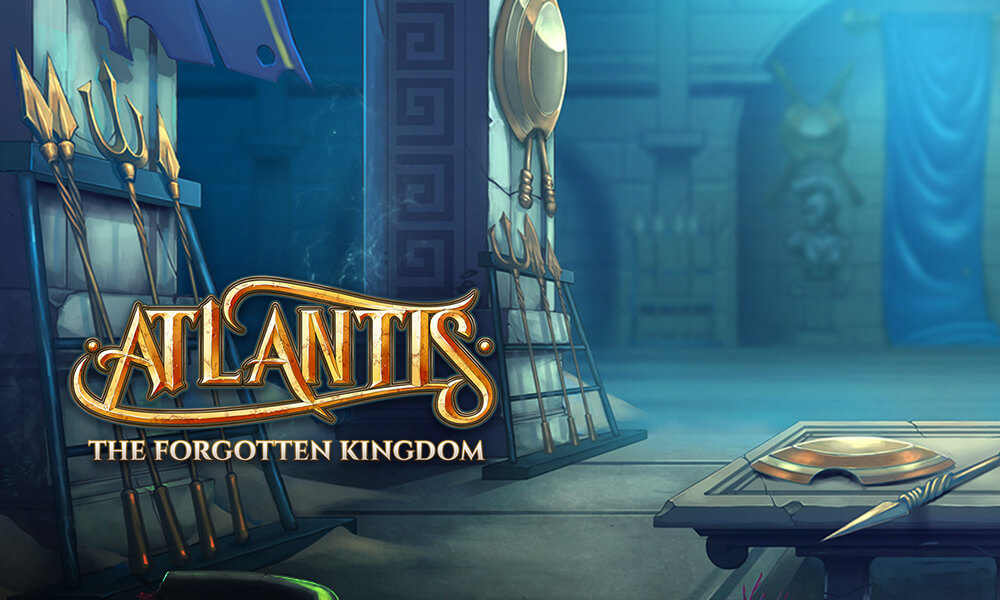 What do the different mermaid Wilds do?
While the Warrior Wild (blue mermaid) will result in a one-time increase, the Adviser Wild (green mermaid) will increase the multiplier by two. Likewise, the Beauty Wild (orange) mermaid increases the multiplier by three, while the Queen Wild (pink mermaid) increases it fourfold.
What are the different Free Spins options?
With five free spins, you can multiply your wild win by four. Meanwhile, ten free spins will give you three times your wild win, 15 free spins will multiply it by two, and 20 free spins will multiply it by one. Finally, the mystery-free spins option will give you a random number of spins with a mystery multiplier. The range of different spin options available means that there is something for everyone in this beautifully designed game, whether you are a new player seeking low-risk thrills or an experienced player looking to take on a higher degree of calculated risk.
How much could I win with Atlantis: The Forgotten Kingdom?
With the range of unique multipliers it has to offer, this online slot game allows you to win up to 7200 times the original amount placed. Nevertheless, please remember that no wins are ever guaranteed, and players participate at their own risk.