Trailblazing new ways to win
Ready to step into the forge to mine your own coins? Brought to you by Microgaming, in conjunction with Northern Lights Gaming, the possibilities of the innovative God of Fire video slot don't end there. The game also features the Ultraways Mechanic™ – an exploding wilds feature that means each position can be filled with up to four symbols. This increases the potential number of ways to win from just 243 to over 60 million!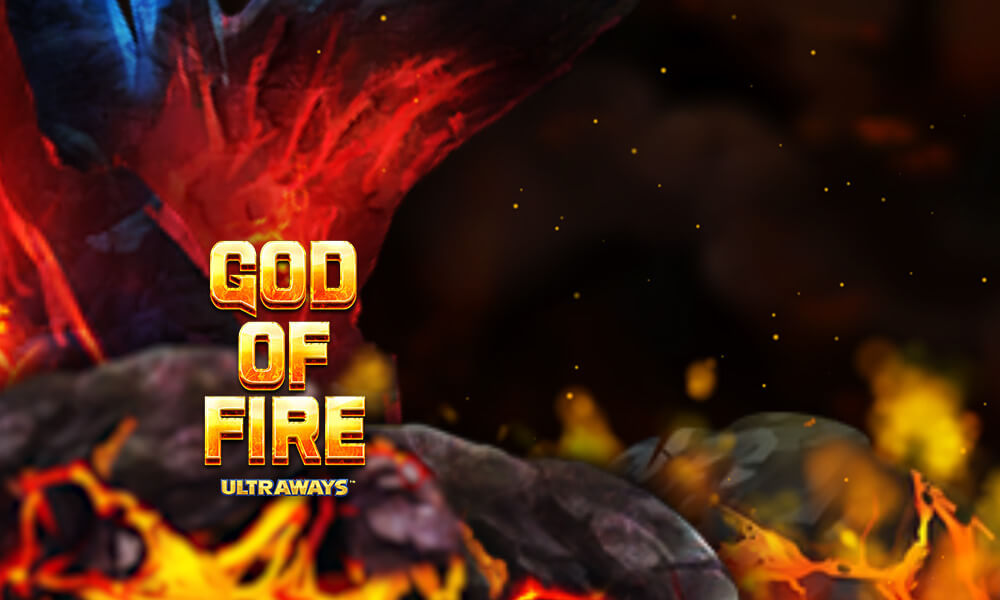 Why should I pick the God of Fire video slot?
Released in September 2021, this game is truly at the forefront of gaming innovation. The unique partnership with Northern Lights Gaming has resulted in even more fun and excitement, and the themed visuals create a one-of-a-kind gaming experience. The vibrant orange hues of the flames really stand out against the dark backdrop of the God of Fire's weapons foundry and are further enhanced by the outstanding sound effects that accompany the game. Highly volatile in nature, this slot is perfect for those really looking to turn up the heat at our online casino. Nevertheless, it is also relatively simple to understand and is set out in a very clear way, making it the perfect baptism of fire for new players, too!
Are there any limitations?
The God of Fire slot has a minimum bet of 0.20 and a maximum bet of 12. Maximum limits are put in place in order to protect players and encourage responsible gaming. Further information on playing responsibly can be obtained from us at any time, and we are always happy to point you in the direction of further sources of help should you feel it necessary.
What is Northern Lights Gaming?
Founded in 2017, Northern Lights Gaming is a high-end video slots creator that has launched some of the most successful desktop and mobile slot games to ever be released. Microgaming is proud to have partnered with this cutting-edge developer to bring you God of Fire.